11 OAR Coristas pass LET 2018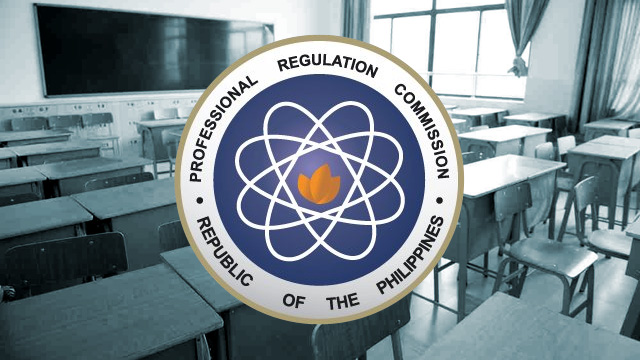 Mira-Nila Homes, QUEZON CITY—The result of the recently concluded Licensure Examination for Teachers has been published last December 4, 2018. Eleven of Recoletos Formation Center's Theology students passed and are now Licensed Professional Teachers. Based on the released data from philnews.ph, the following friars have passed the LET2018:
5535 AUSTRIA, RICKY JOHN ALARTE
15569 CEPE, RALP ANDREW JR RODA
10057 BITANCOR, RAMON III BUSLON
17387 CUISON, IVAN CARESUSA
26986 GATINAO, JAMES EROLD POTENTE
37657 MARIN, CHARLEMAGNE JR DE KEYSER
39905 MONTAÑEZ, JAZZY JEFF VIRTUDAZO
42366 OLAIVAR, JOSHUA FRONTERAS
45728 PEJANO, STEPHEN ANGCAHAN
48767 RECLA, MELVIN PARAGOSO
53637 SIESMUNDO, JOVANIE HENSIANOS
Aside from the eleven coristas, seven Augustinian Recollect Sisters also passed the examination. They were: Sr. Honey May Bucar Boquila, AR; Sr. Beverlyn De Guerto Nemiada, AR; Sr. Flora Mae Francisco Lanuza, AR; Sr. Kenneth Joy Montaño Bago, AR; Sr. Valerie Ann Baon Coz, AR; Sr. Jamaikha Aray Acle, AR; and Sr. Joan Marie Pedero Ubag, AR. All of them took an intensive LET review at Recoletos School of Theology, Quezon City weeks before the examination. Professional Education Professors from Casiciaco Recoletos Seminary, Baguio City gave them the review. They all took LET at Philippine Regulation Commission Testing Center in P. Paredes St, Sampaloc, Manila last September25, 2018.
This year, a total of 79,212 LET passers from all over the Philippines were added to the roster of the country's licensed professional educators.
Congratulations brothers and sisters!
(Photo below) Logo of the Philippine Regulation Commission. Photo credits to http://anungbago.com/let-exam-result/