31st Sunday in Ordinary Time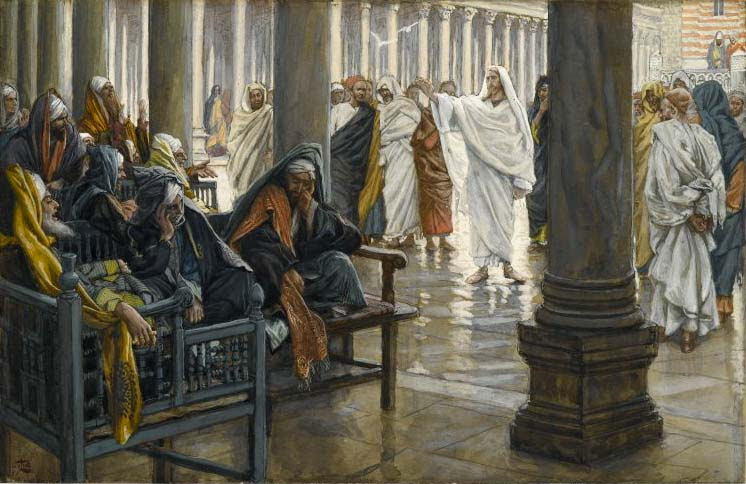 Gospel Bullet Points (Matthew 23:1-12)
The three readings for this Sunday are directed to Christians who exercise leadership roles in the Church—priests, religious men and women, parish council members, catechists, faculty members of religious schools, and lay leaders of religious groups and organizations.
The readings show what we need to do and what we need to avoid to earn God's approval and promote the welfare of the Church and our fellow Christians.
The first and second readings are terrible condemnation against the religious leaders of Israel for leading people astray by their wrong teachings and bad examples, instead of leading them closer to God by exemplary virtuous life. The second reading, in particular, presents to us an example of how we- as priests and lay leaders —carry out our duties with gentleness and dedication of a mother. . . by virtue of baptism you are priests, prophets, and kings. . .
The gospel reading shows disapproval against the Pharisees of Jesus' time for using their leadership positions to show arrogance, to impose burdens on others while dispensing themselves from the same, and to demand privileges and praise.
The readings should serve as an alarm for us to take stock of ourselves, to monitor our performance of our duties and obligations. Are we just like the Pharisees?
Terms: 1. Priority—supreme love of God for Jesus over other loves: possession, honor, privileges, and personal advantage. 2. A denial of self and surrender to God. 3. Deliberate choosing of the cross—sacrifice.