SARF-Mira Nila celebrates Silver Anniversary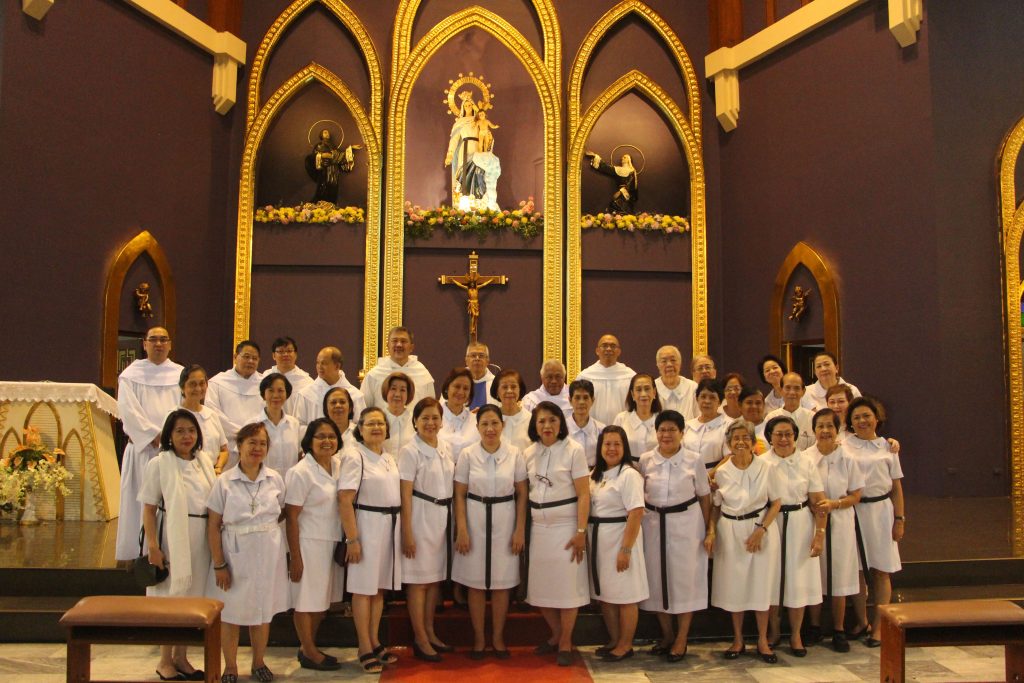 MIRA-NILA HOMES, Quezon City—The Secular Augustinian Recollect Fraternity-Mira-Nila Chapter celebrated its 25th founding anniversary last August 25, 2018 with Rev. Fr. Lauro V. Larlar, OAR, prior of Recoletos Formation Center, as main celebrant and homilist of the Eucharistic celebration at Our Lady of Consolation Parish church.
Seminarians, guests and some parishioners attended and congratulated the members of the SARF. Present, too, were their former spiritual directors, Fr. Bernard Amparado, OAR and Fr. Samson Silloriquez, OAR. Other Recollect priests also concelebranted, namely, Fr. Dionisio Q. Selma, Fr. Jose Ernil Almayo, Fr. Francisco Antonio, Fr. Ian Anthony Espartero, Fr. Gideon Antolin Lagrimas, and Fr. Dunstan Huberto Decena.
During the agape at Bulwagang Recoletos, Sr. Cora A. Padua, former President of the SARF-Mira-Nila Chapter, traced the brief history of the Miranila Chapter beginning 1993 with 14 members. At present, its active membership increased to 30, she continued.
Bro. Edwin T. Ruiz, National President of SARF, awarded each pioneer member with a certificate of recognition. He also encouraged all members to place God at the center of their lives and to put away differences and be more united in order to create a vibrant community. He challenged everyone in the words, "Together with one mind and one heart let us build a better community."
Fr. Selma, in his closing message, reminded everyone that being a SARF member is both a vocation and a blessing. He exhorted everyone to "go deeper into your vocation and … thank the Lord for this gift." Fr. Provincial ended his sharing with questions like: "How are we? Where are we now? How are we as part of the Church and as members of SARF? Am I proud of being a member of the SARF?"
Congratulations to all members of the Secular Augustinian Recollect Fraternity-Miranila Chapter! (Fray Ricky John Austria, OAR)