8 newly Promised RAY of Mira Nila Council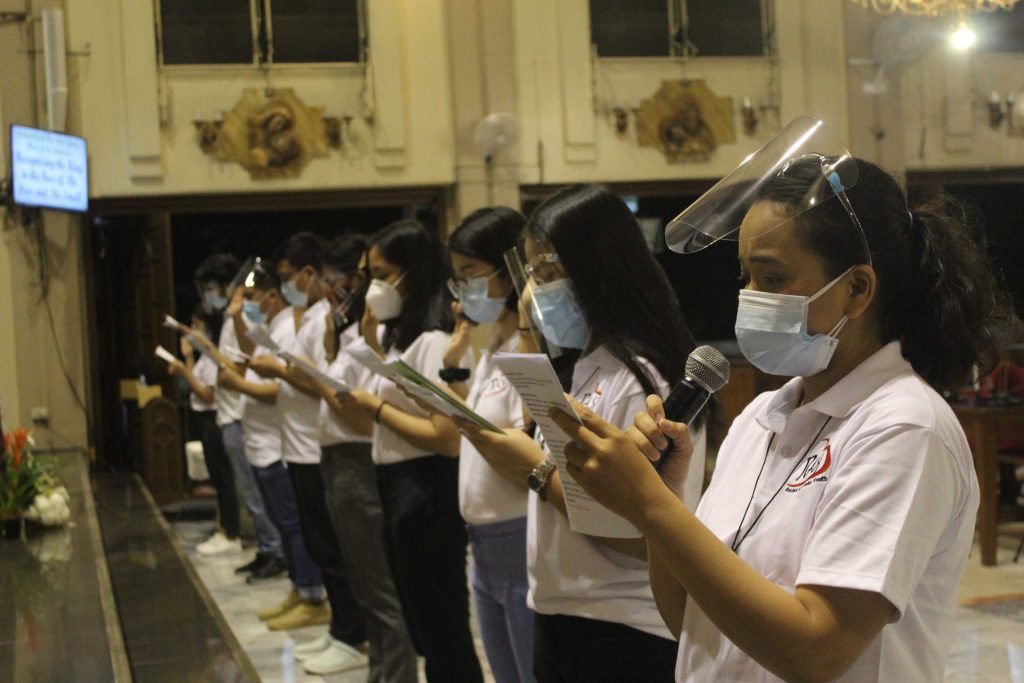 Mira Nila Homes, QUEZON CITY—"To our Youth who are here with us, [Jesus Christ] must be the King of your life, He must be the most important person in your life, above anyone else, above anything else," said Fray Kenneth Joseph L. Onda, OAR, during his Homily last November 22, 2020 on the Solemnity of Christ the King at Our Lady of Consolation Parish.
Eight young people embraced the life according to the Augustinian Recollect way as they pronounced their Solemn Promise as full-fledge members of the Recollect Augustinian Youth (RAY).
The Rite of Acceptance of the new RAY members was incorporated within the Eucharistic Celebration. They were given the RAY cross as a symbol of their consecration to God. It was presided by the Spiritual Director of RAY de Mira Nila Council Fray Onda. The following are the new members:
James Ynnoh P. Molina
Desiree Mae E. Lauron
Eloisa C. Manalang
Ma. Sophia B. Navarro
Angela C. Lachica
Lido U. Cerna
Ma. Katrina M. Rodriguez
Jona B. Mendoza
Series of lectures and formation via google classroom flatform (synchronous) before this momentous event was conducted as part of their itinerary to be part of RAY. The execution of the program of formation was given with enthusiasm and dynamics by Fray Onda together with the RAY de Mira Nila Seminarians In-charge Fray Mc Airel S. Capinpin, OAR, and Fray Jhoben M. Rodriguez, OAR.
After the Mass, the Induction Rites of the RAY de Mira Nila Officers followed. RAY de Mira Nila, One Mind and One Heart on the way to God!