80th Founding Anniversary Logo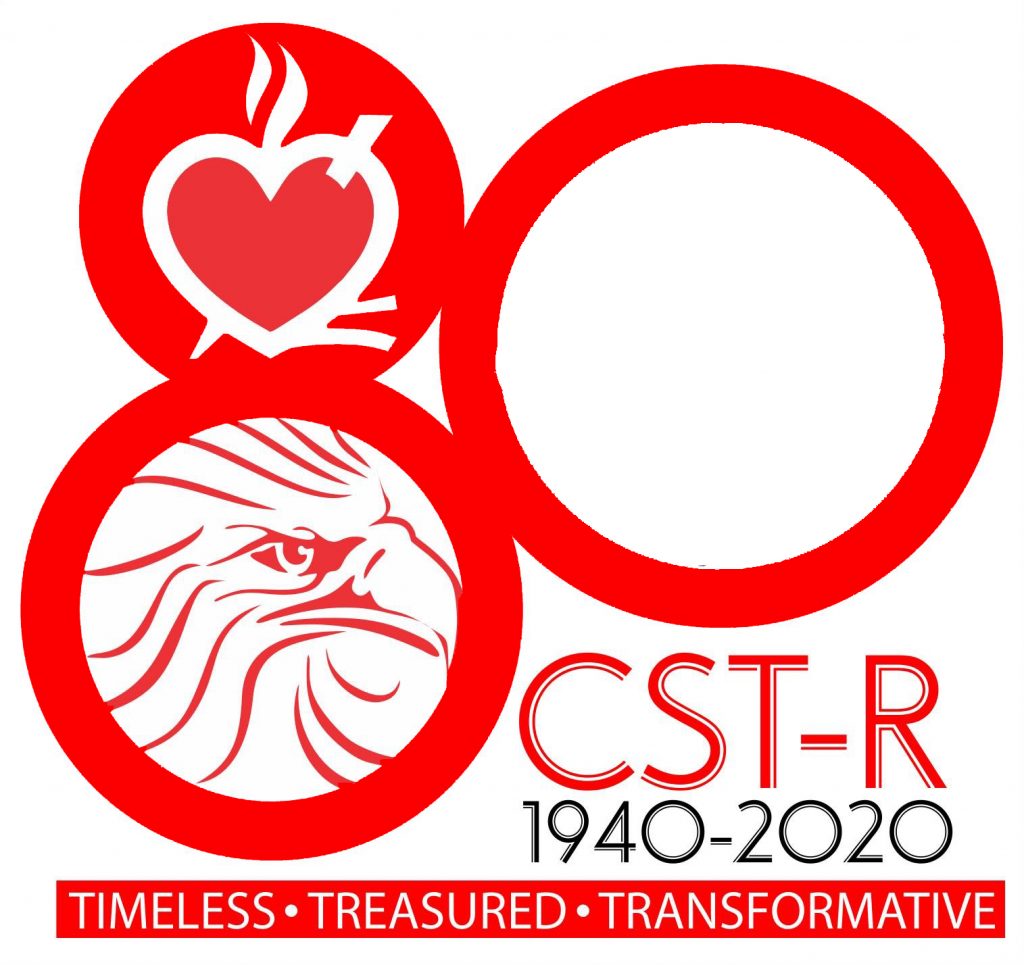 "Celebrate, fellow Thomasians, for this milestone only comes once in our lifetime.
​Good morning, my brother Recollects, and to all Thomasians who are celebrating with us online.
​It is my pride and honor to launch the 80th Founding Anniversary Logo created by my fellow member of CST-R Batch 1987 Jazer Jude Jakosalem.
Allow me to explain this iconic logo as the Spanish author Carlos Ruiz Zafón describes a father as "a man with a head, a heart and a soul."
CST-R at 80. The logo prominently features the figure eight that represents eight decades of CST-R presence in Negros Island, eight decades of the never-ending quest for scientia or knowledge. The figure eight is the head of the logo. When flipped horizontally, the figure becomes the infinity which signifies that CST-R is timeless. Our school has rolled with the times and has seen the growth, development, downturn, and re-birth of what is now San Carlos City.
The flaming pierced heart is the Augustinian Recollect ensigna that stands for CST-R's treasured Augustinian Values. This is the heart of the logo and Augustinian Values are what we instill in Thomasians. These values ensure that they become Filipino citizens with a heart or caritas—love.
The noble Philippine Eagle symbolizes vision, nobility and patriotism. The eagle is the soul of the logo. This is what it means for an institution to be transformative. Through the demands of an evolving society, CST-R envisions to transform and level-up while keeping intact what makes it a model formal education institution that is true to the Filipino youth that it educates.
Thomasian community, this is our 80th Founding Anniversary Logo. This will make our presence and celebration felt even as we harness the vast and powerful potential of the internet. This logo with "a head, a heart and a soul" will unite the Thomasian community and will prove that Thomasians are "always united." Siempre unidas, Sto. Tomas!"
-Fray Vicente Ramon, Jr., OAR