Archbishop Villegas renames Recollect-administered parish in Pangasinan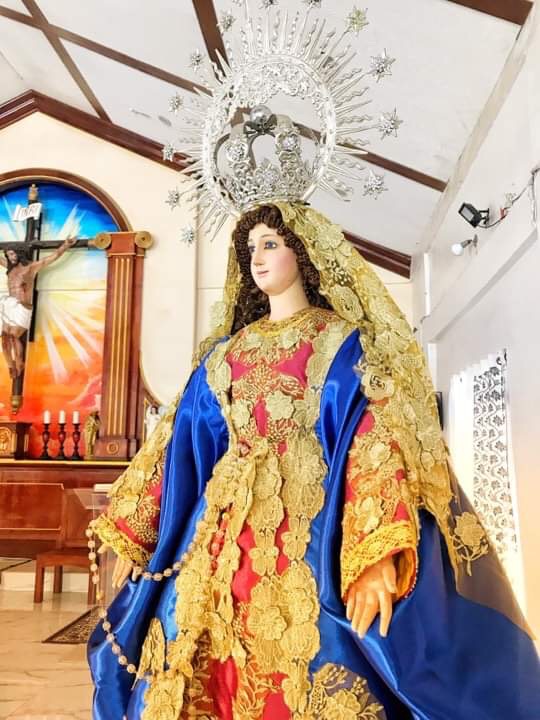 Urbiztondo, PANGASINAN—After seven (7) years since its canonical erection in 2011, the Parish of the Visitation of the Blessed Virgin Mary in Urbiztondo, Pangasinan is now called Parish of the Our Lady of Visitation.
The petition to rename the parish emerged out of practical necessity. Fray Joseph Cyprian Panaligan, OAR, the first Recoletos parish priest since the turn-over of the parish to the OAR from the Servants of the Risen Christ monastic community in November 2017, disclosed the reasons: "Para mas madaling matandaan ang parish po at para po dedicated ang parish sa Our Lady of the Visitation." ("In order that the parish be more easily remembered and that it be dedicated to Our Lady of the Visitation").
Gifted with a canon lawyer as its local prior, the current three-member community of Recoletos Fathers who are administering the parish "in solidum" (literally "for the whole") was confident that its proposal does not militate against the universal law of the Catholic Church.
Having consulted the parishioners, they reached the affirmative consensus. With their appended signatures and those of the parishioners led by the Parish Pastoral Council, the petition letter was sent to the local ordinary of the Archdiocese of Lingayen-Dagupan.
On September 25, 2018, the Decree that renames the said parish was given at the Metropolitan Cathedral of St. John, Apostle and Evangelist, in Dagupan City. It reads: "Mindful of the will of the Church to Her sacred rites and attentive to the entreaties of the People of God and ensure that the spiritual welfare of Christ's faithful under my care may be most effectively provided for, I, by the authority vested in me by Church law, after having consulted with the Archdiocesan presbyterium, hereby willingly and gladly grant the foregoing petition to rename the Parish ofthe Visitation of the Blessed Virgin Mary to the Parish of the Our Lady of Visitation in Barangay Pasibi East, Urbiztondo, Pangasinan."
The document signed by His Excellency Socrates B. Villegas, Archbishop of Lingayen-Dagupan, and Fr. Alvin Gerald P. Platon, Chancellor, also adds: "The said Parish of the Our Lady of the Visitation is given under the care of the Order of the (sic) Augustinian Recollects (OAR). May God, through the motherly intercession of the Blessed Virgin Mary, protect, guide and bless in every way the parishioners."
The patronal fiesta celebration is still on a Sunday nearest to May 31, according to Fray Panaligan.
(Photo below: The image of Our Lady of the Visitation.)