Buwan ng Wika celebrated in the spirit of St. Augustine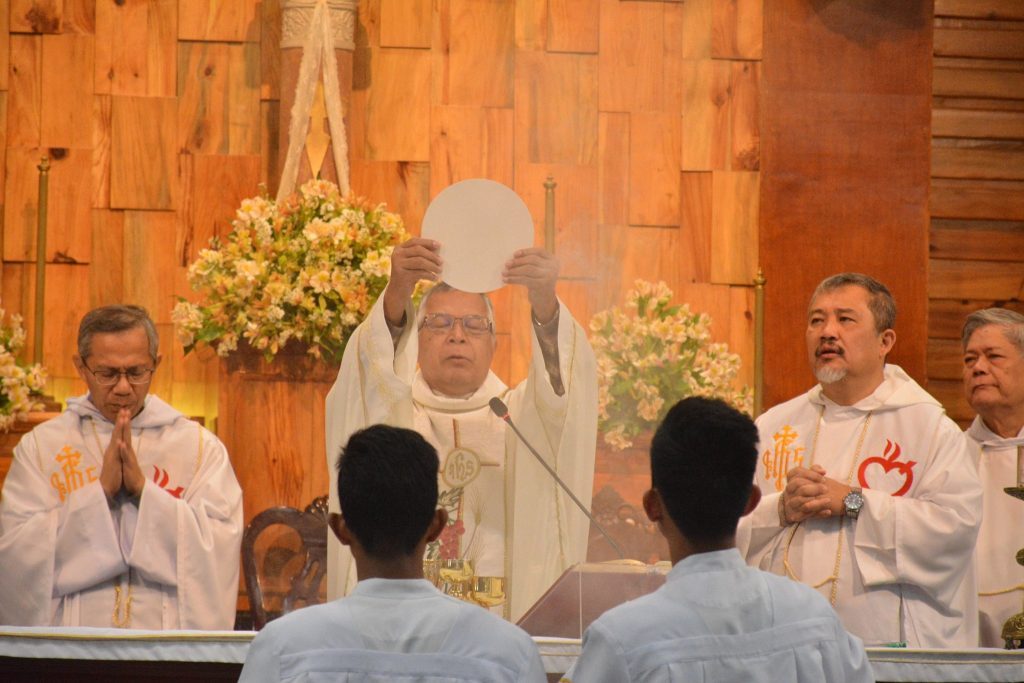 BAGUIO CITY— Last August 28, 2019 was a red-letter day for both formators and formands as Casiciaco Recoletos Seminary observed on the same day the Solemnity of the Order's holy father, St. Augustine, and the Culmination of Buwan ng Wika.
The Order's leading Augustinologist, Fr. Lauro Larlar, OAR, officiated the holy mass at 6:15 AM. He reminded seminarians and the faithful alike to acquire the spirituality of St. Augustine who never took liberties in defining truths on his own, apart from God.
"Let us remove from ourselves our own convictions as to who we are," Fr. Larlar said. "Much of our truth nowadays is a myth, a man-made interpretation of truth."
That is why, he said, gender issues abound, the family and the values it cultivates are destroyed, and human life and dignity are devalued, among others.
"We define our truth according to our desires, and this is not God's truth," he said. That was why, he added, St. Augustine prayed, "Let me know myself, let me know You!"
He said St. Augustine is the sign of the power of grace when God is present in one's life, and at the same time the sign of misery when God is absent.
Buwan ng Wika Contests
After the mass, exciting contests were held in observance of the culmination of the Buwan ng Wika.
The seminarians, grouped according to their fraternities, tried to outfashion each other in designing bulletin boards, outdo each other in cooking native dishes, outlast each other in playing native games, outsmart each other at the quiz bee, outwit each other in the poetic Balagtasan and outshine each other in rendering native songs.
This year's theme was "Wikang Katutubo: Tungo sa Isang Bansang Filipino at Kadiwa si San Agustin." After the contests, everyone prayed the Solemn Vespers at the chapel and later shared a hearty dinner at the refectory.
Below is the list of winners per contest:
Bulletin Board Design: Fraternidad de Señor Jesus Nazareno
Katutubong Laro: Fraternidad de Señor Jesus Sto. Niño
Katutubong Luto (Main Dish): Fraternidad de Cristo Rey del Universo
Katutubong Luto (Dessert): Fraternidad de Jesus Divina Misericordia
Tagisan ng Talino: Fraternidad de Cristo Rey del Universo
Balagtasan: Fraternidad de Señor Jesus Sto. Niño
Katutubong Awit: Fraternidad de Jesus Divina Misericordia
Overall Champion: Fraternidad de Jesus Divina Misericordia