CARES joins CFC-SFL World Singles Congress as Vocation Exhibitor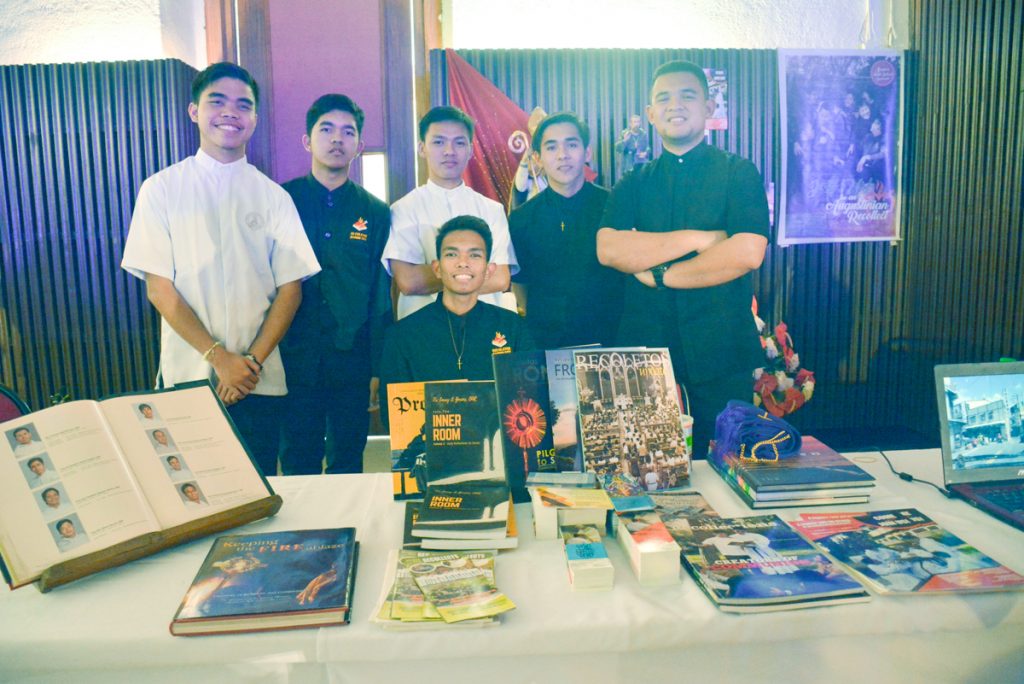 BAGUIO CITY– Casiciaco Recoletos Seminary Community took part as a Vocation Exhibitor, in the Three-day CFC-SFL (Couples for Christ-Singles for Family and Life) World Singles Congress last March 22-24, in CAP convention Center, Camp John Hay, Baguio City.
Vocation Booth
Fray Ken Oliver Lao, OAR, the Recollect Augustinian Youth in-charge, managed and took over the vocation booth entrusted to CARES. He was accompanied by Rev. Fr. Allan Jacinto, OAR, the national vocation director of the Order of Augustinian Recollects, on the first day of the event.
Books magazines, pictures and a VTR were exhibited in the booth, reflecting the life of the Augustinian Recollects.
The booth is intended to accompany every single who is searching for their vocation.
The Order of Augustinian Recollects was joined by other orders and congregations as vocation exhibitor. Orders of Franciscan Minor (OFM), Order of Saint Benedict (OSB), and Good Shepherd Sisters were among the Vocation Exhibitor in the event.
Families on Mission
"Families on Mission" is the theme of this year's world singles congress which is anchored on the bible verse from Joshua 24:15b, "As for me and my household, we will serve the Lord."
The Congress aims to empower singles and build strong families in Christ with its sessions and programs.
The event was attended by over 1600 participants from the Philippines and other countries. Among the participants were from the regions of National Capital Region, CALABARZON, Cebu and other parts of Mindanao. A Participant from another country include the one from United Arab Emirates.
One of a Kind Experience
The NSTP class of Fray Eduardo Celiz, OAR, were one of the group of seminarians who attended to the booth. Br. Almario Brigoli, a first year seminarian, said it was an experience of a lifetime and the event is relevant in today.
"It was a one of a kind experience and it was my first time to attend a program like that," he said. "Looking at the dilemma of the 21st century, focusing more on broken families and divided relationships, I'm glad to see people making a move towards finding solution and aiding to the pathologies of this century."