Eucharistic celebrations highlight Mt. Carmel Parish Fiesta Activities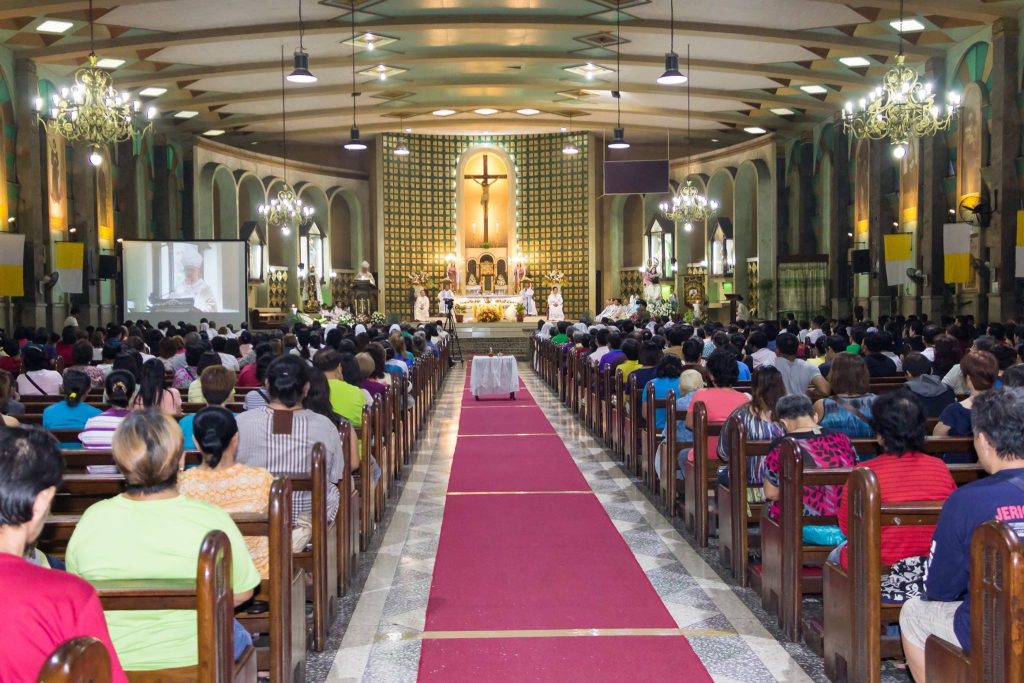 Eucharistic celebrations highlight Mt. Carmel Parish Fiesta Activities
(July 15, 2017)
(Part I)
Mt. Carmel Parish, Cebu City—On the eve of the feast , a packed Mt. Carmel Parish Church solemnly enjoyed the celebration of the Feast of Mt. Carmel. Most Rev. Jose Palma, Archbishop of Cebu, was the main celebrant for the occasion, and he gave an excellent homily and said as always a beautiful Mass. We were also very pleased to have very solemn music provided by both the choir from University of San Jose and the parish choir.
The Mass gave thanks for 46 years of existence as a parish and to everyone involved in the life and spirit of the parish community.
In his homily, Archbishop Palma said: "Jesus gave his mother to us to be our own mother, too.  And so we have a good reason to pause and give thanks for this great gift and for many other things, particularly those gifts of mercy offered, shared and received through our Mother's intercession."
Archbishop Palma emphasized on the mercy that underpins Mary's work and reminded attendees and devotees that each of us is "more than the worst thing we've ever done". Yet, in our Mother's heart and eyes (so with every human mother's eye and heart) it does not matter if by nature we are weak and so full of flaws since it is Jesus living in our soul that enables the person to love God in a most beautiful fashion and to love others.
(As supplement to his sharing, he mentioned that the original devotion to Mount Carmel was brought to the Philippines by the Recollect friars).
The Mass was followed by a convivial dinner at the Recoletos convent where the Recollect friars welcomed the visitors, mostly active workers of the parish, with simple foodstuffs. Dining with the Archbishop and parishioners provided the friars much opportunity for learning, sharing and, importantly, building community.
Pontifical Mass will be presided by Most Rev. Dennis C. Villarojo, D.D. on the feast day itself at 9:30 A.M., July 16.
onz, oar