Following in the footsteps of St. Augustine in Rome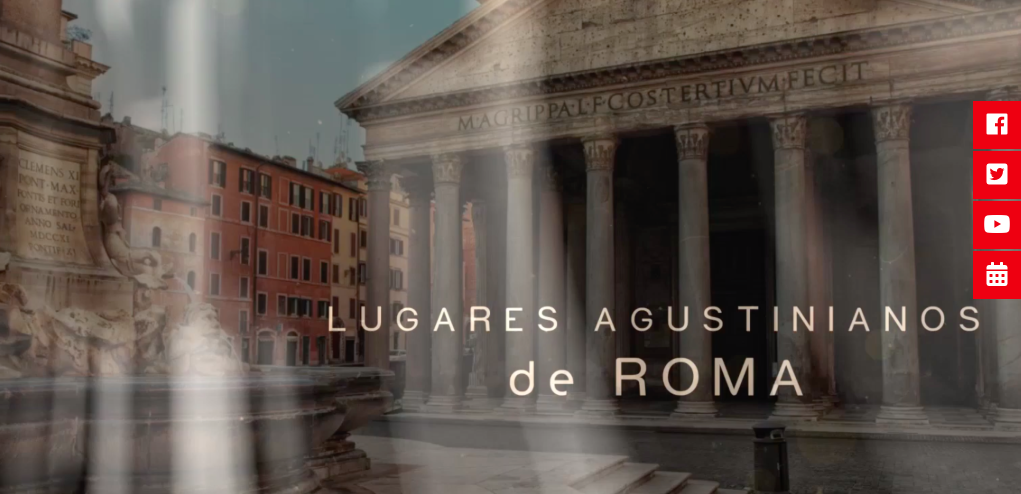 Note: This was translated from the original Spanish article posted on the official website of the Order of Augustinian Recollects (www.agustinosrecoletos.com)
The new series 'Lugares Agustinianos de Roma' reviews the experiences of St. Augustine in the center of Catholicism and his opinion on the Roman society of his time.
St. Augustine arrived in Rome in 383. Since then, he spent short periods of time in the capital of the Roman Empire, interspersed with his travels and stayed in Milan, where he converted to faith four years later. In order to deepen the relationship between the Bishop of Hippo and the Eternal City, the Communication Office of the Order of Augustinian Recollects, in collaboration with the CEAR Television Network, launched the series 'Lugares Agustinianos de Roma'.
The new collection will be available on the official YouTube channel of the Order of Augustinian Recoletos from August 1, the first day of the Augustinian month. Made up of four chapters, 'Lugares Agustinianos de Roma' is presented by Fray Enrique Eguiarte, OAR. In each of the series, the religious, who is an expert in the figure of St. Augustine, shows different places in the Italian capital that are relevant in the life of the father of the Church.
The series begins from the General Curia of the Order of Augustinian Recollects in Rome. There, Fray Eguiarte makes a historical approach to the passage of Agustín in the city. In the following episodes, the visit on the Colosseum in Rome, the Trajan's Forum and the Basilica of Saint Paul of Outside the Walls are to be presented. Fray Enrique Eguiarte explains in his historical tour the opinion that St. Augustine had about gladiatorial fights, his admiration for the greatness of the Roman Empire or his relationship with St. Paul, whose relics he visited in the basilica of his name.
'Lugares Agustinianos de Roma' is a co-production of the Office of Communication of the Order of Augustinian Recollects and produced by CEAR Television Network. The new audiovisual project was born following one of the communicative purposes of the Order: bringing the figure and thought of Saint Augustine closer, and making known different aspects of his life.