Fr. Miro presides funeral mass for Fr. Joel "Notnot" Naranja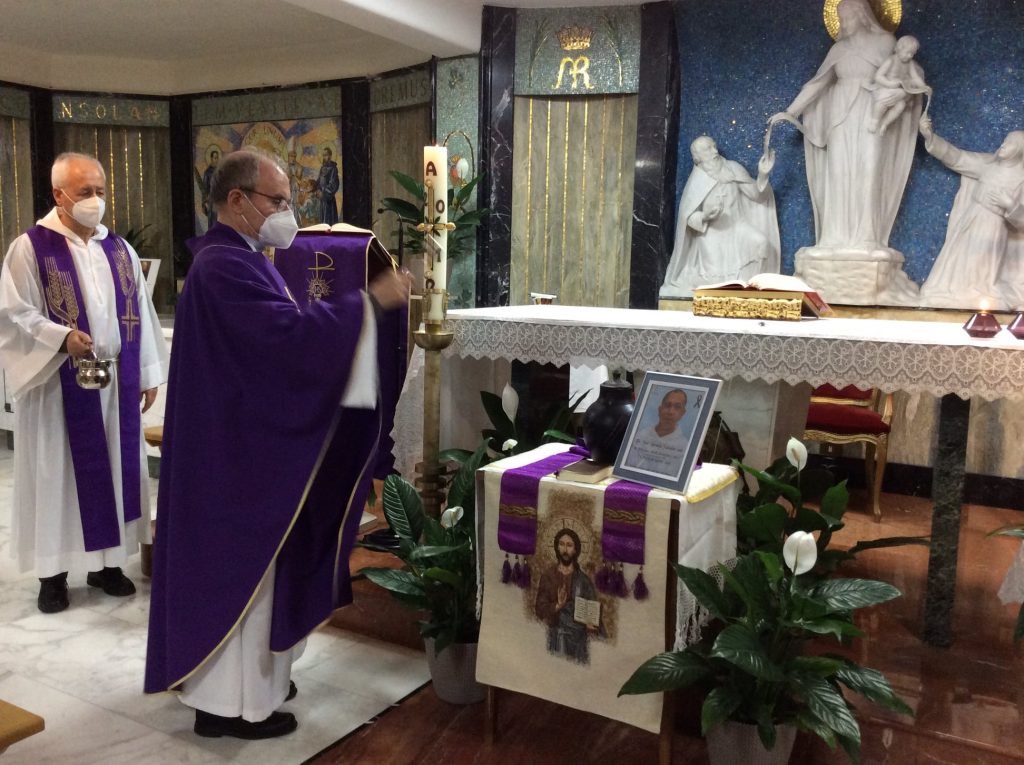 His soul has gone back to the Father, his mortal remains are going back to the Philippines.
The urn containing the ashes of Augustinian Recollect Fr. Joel Naranja, the member of the pioneering Recollect community in Cuba who succumbed to Covid-19 last August 8, finally arrived in Rome yesterday afternoon. Fellow Recollect Fr. Noe Servin personally brought it from that Caribbean country.
Ex-Prior General Fr. Miguel Miro presided at the evening mass at the curia's Our Lady of Consolation chapel. In his homily, he recalled how Fr. Joel readily accepted his invitation to start, with three other Recollects, our first mission in Cuba in 2018. Fr. Joel's legacy, Fr. Miro said, was the life he kept not for himself but gave in service to others. Not in grandiose projects, but in simplicity, with his ever-present smile, all done in love for his Recollect brothers and his parishioners. Amidst the difficulties, including a general lack of food and means of transport and unenthusiastic reception from the faithful, Fr. Joel chose to stay on, instead of remaining in the Philippines as he could have done after a medical break.
Before the end of this month, his family and countrymen will finally be able to welcome him in his native soil. In the meantime, the urn is kept at the private chapel of the general curia community.
In yesterday's Gospel Jesus assured "If any man keep my word, he shall not see death for ever" (Jn 8:51). May the Father give eternal rest to our brother, Fr. Joel "Notnot" Naranja.