Fr. Provincial to Recoletos de Urbiztondo: "Remain to be the source of unity"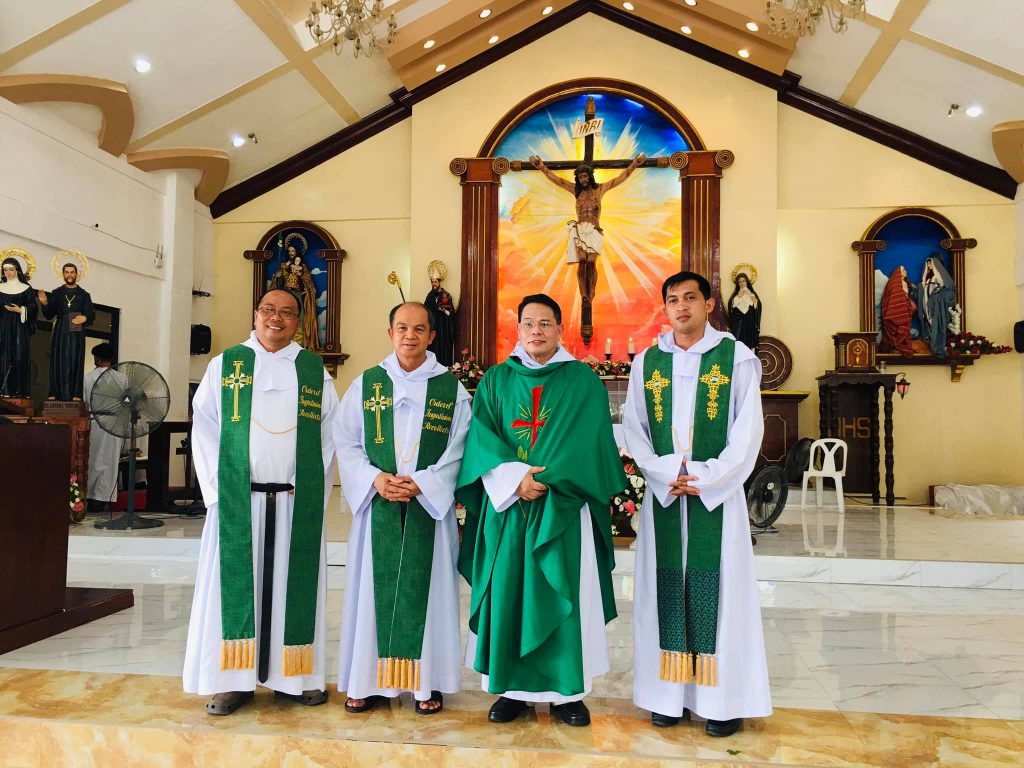 Urbiztondo, PANGASINAN–In spite of some travel restrictions and several health protocols, the Prior Provincial Fray Dionisio Q. Selma, OAR together with one of the councilors, Fray Amado Emmanuel Bolilia, OAR, who also acts as the Pro-Provincial Secretary, were able to hold the fraternal visit to the community of Recoletos de Urbiztondo from June 6-7, 2021.
They were warmly welcomed by the brothers of the community and by the parishioners. The Prior Provincial had the usual dialogue with the members of the community as well as with the pre-trialers of the Secular Augustinian Recollect Fraternity, Parish Pastoral Council and the Recollect Augustinian Youth where he explained the nature of his visit which are "to know the state of the community, to reaffirm religious life more fully and the charity and unity among the brothers, as well as to correct any abuses (Const. 464).
In his talk, Fray Selma complimented the community for maximizing its time and resources in attending to the spiritual needs of the parishioners and keeping the parish alive given the challenges of the present situation. He then reminded the community to be the source of unity of the parish community and witnesses of communion.
Fray Selma also advised them to continue all the good things that the community has been doing and to improve what is needed to be enriched.
The visit ended after the checking of the canonical books with the Closing Rites while praying the Midafternoon prayers on June 7, 2021.