Fray Jhyryx professes Solemnly the Evangelical Vows before the Prior General
MIRA NILA, Quezon City – Fray Miguel Angel Hernandez, OAR, Prior General of the Order of Augustinian Recollects accepted the solemn profession of vows of Fray Jhyryx Vincent F. Gamulo, OAR during his fraternal visit last Tuesday, October 24, 2023 at Our Lady of Consolation Parish.
The momentous event was held in the evening at six o'clock after a long day of Father General's visit to the community. The Eucharistic Celebration was presided by the General himself, together with Fr. Bernard C. Amparado, OAR, Prior Provincial of the Province of St. Ezekiel Moreno, Fr. Kenneth Joseph L. Onda, OAR, Vicar of the Province, and the Chapter of Formation of Recoletos Formation Center. It was attended by family, friends, benefactors, AR Sisters, SARF, RAY, and a good number of Augustinian Recollect priests and religious.
In the homily, Fr. Miguel reminded everyone that vocation comes from God and freely given without counting the gifts or talents of those granted. He also challenged Fray Jhyryx,"to live the life of perfect chastity, poverty, and obedience," said the General. He reminded him of the goods he had left from the world to live the simple life of Augustinian Recollects. The humble General further encouraged him to live the consecrated life in love for it would be nonsense and madness if done without it. Lastly, Fr. Miguel wished that young people may follow the brave footsteps of those who profess the vows.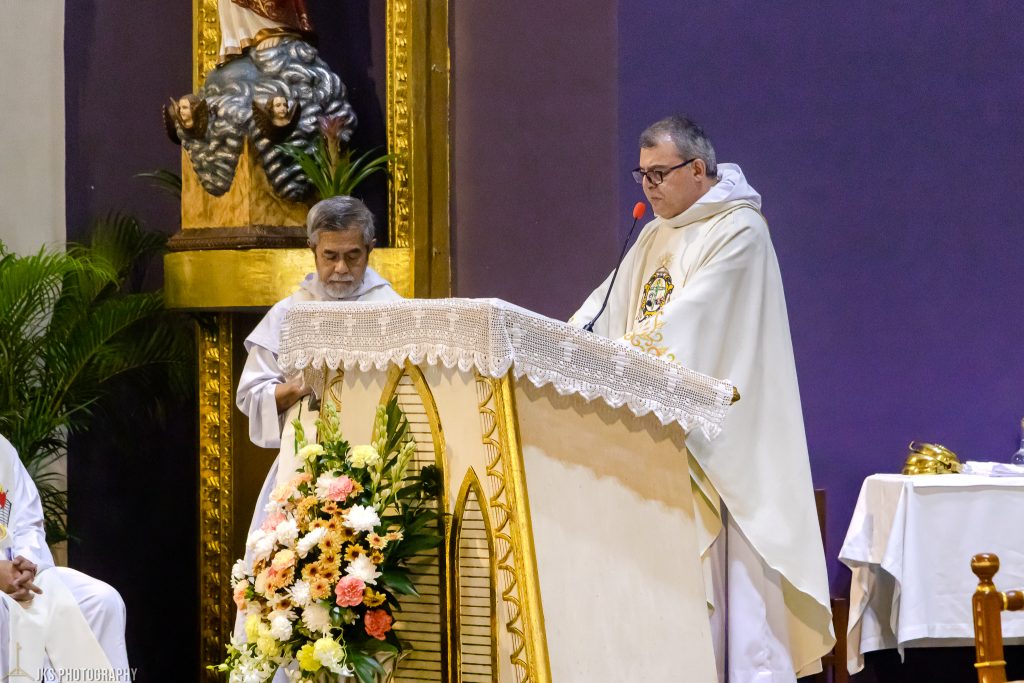 Fray Jhyryx Vincent F. Gamulo, OAR is 30 years of age who hails from Bayawan City, Negros Oriental. The solemn profession of vows is considered to be a historical event of the province of St. Ezekiel Moreno because it is the first time that the Solemn Profession of Vows in the Philippines was presided and accepted by the Prior General of the Order.
Photo Credits: JKS Photography