Gifted to Give: ARCORES President Jaazeal Jakosalem OAR receives award in Rome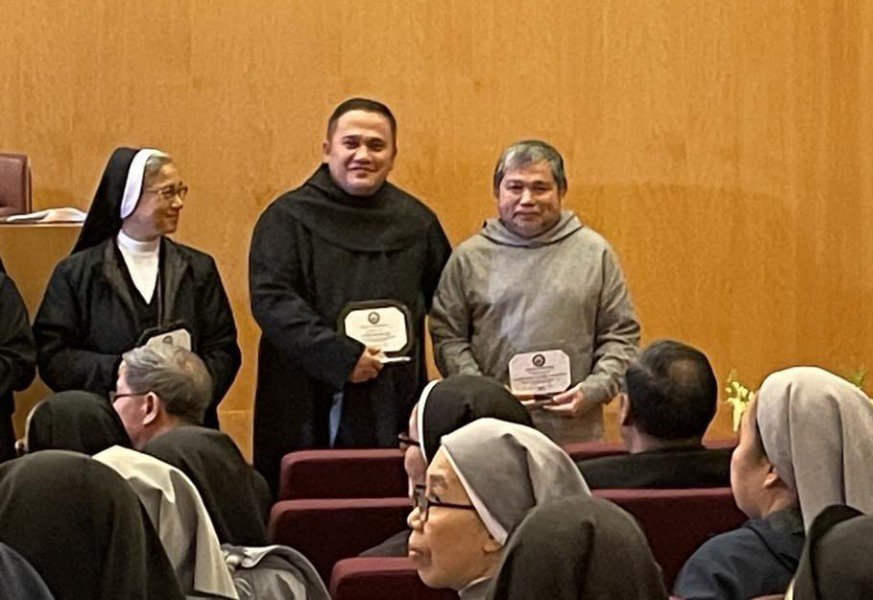 ROME, Italy – Last Friday, November 3, the Philippine Embassy to the Holy See recognized his outstanding leadership and service in the framework of the V Centenary Celebration of the Christianization of the Philippines, under the theme "Gifted to Give".
The Philippine Embassy to the Vatican praised Jakosalem's commitment to both the Catholic Church and his homeland. This recognition is a testament to his dedication and significant contribution. During the ceremony, the ARCORES president expressed his appreciation to Ambassador Myla Grace Macahilig for this prestigious award.
In addition, it was an honor to witness the presentation of other awards to outstanding Filipinos working in the Vatican Curia and in the general houses of different congregations. Among them was Armin Luistro, Superior General of La Salle. This celebration also featured an address by Cardinal Luis Antonio Tagle, president of the Dicastery for Evangelization at the Vatican.
This recognition not only enhances the career of President Jaazeal Jakosalem, but also highlights the valuable contribution of ARCORES International in promoting the work of the Catholic Church and the welfare of the Filipino community. We sincerely congratulate President Jaazeal Jakosalem for this well-deserved award and for his continued work in the pursuit of a better world.