International Eucharistic Congress 2016 Opening Salvo Report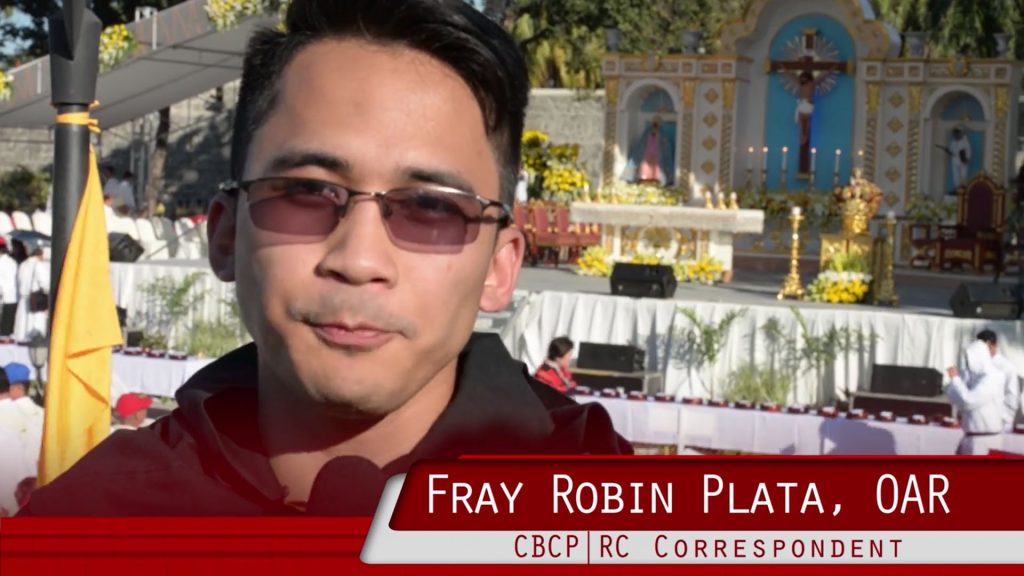 (January 24, 2016) CEBU CITY–hundreds of cardinals, archbishops, bishops and priests are gathered to concelebrate with the Papal Legate, His Eminence Charles Maung Cardinal Bo. Pope Francis appointed him to be his representative for the opening Mass of the 51st International Eucharistic Congress.
Hundreds of thousands of pilgrims from all over the world flocked to Cebu City's Plaza Independencia as they waited for the Opening Mass of this international event. They stood and braved the scorching heat even as they were entertained by the colorful pre-program cultural presentation showcasing the beginnings of Christianity in Cebu and the Philippines.
The Mass started promptly at 4 o'clock in the afternoon as scheduled. After the introductory rites, Msgr. Renato Beltran, Chancellor of the Archdiocese of Cebu, read the appointment letter of the Papal Legate by Pope Francis.  Archbishop Jose Palma of the Archdiocese of Cebu officially welcomed and greeted Cardinal Bo and showed Pope Francis' gift to the Filipino people, a white gospel book with the official logo of the Year of Mercy.
In his homily, Cardinal Bo used English, Tagalog and Cebuano languages. He said that the Eucharist and the poor are inseparable. He said, "The love of the Eucharist helps us to love the poor" and emphasized the Eucharist as both dream and reality:  "Reality, because Jesus is truly present and a dream, because it is our hope of the future." Lay ministers and deacons strategically positioned themselves in the area to help distribute Holy Communion, while cadets, bearing white umbrellas, indicated the communion stations.  The faithful systematically approached the communion stations nearest them.
After the celebration of the Holy Eucharist, the Coro de San Agustin of Tuguegarao City and the Christ the King Youth Symphony Orchestra of Calbayog City sang the official theme song of the 51st International Eucharistic Congress. Capping the day was a fireworks display that dotted the city's skyline for more than fifteen minutes.The opening mass of the 51st International Eucharistic Congress has been celebrated.
( Report by Fray Robin Ross Plata, OAR, for CBCP Media and Recoletos Communications)