In Pictures: OLCP Fiesta 2019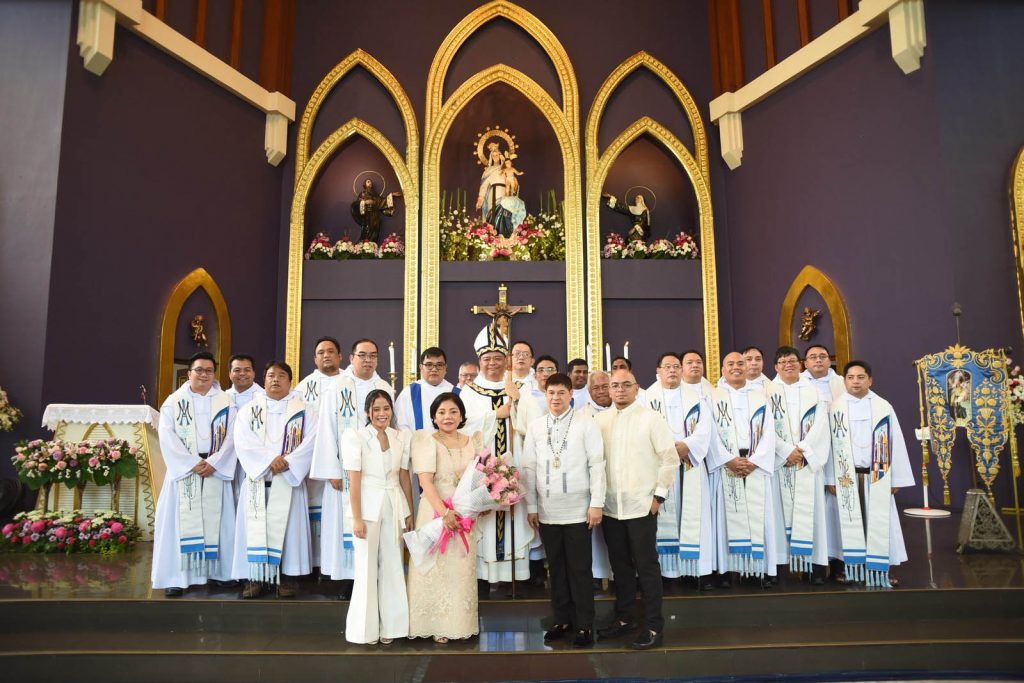 Mira-Nila Homes, Quezon City – "Consolation is a movement, a movement closer and closer to God," said Most. Rev. Roberto Gaa, DD, the new Bishop of Novaliches during the Parish Fiesta of Our Lady of Consolation Parish last September 1. 2019.
"So if you have a beautiful church and it does not have any effect on you it is not a consolation. But if this beautiful church always invites you to pray here or maybe even pray at home, because you remember that you have a beautiful church then this becomes a consolation," the Bishop added.
Fray Hector "Tiktok" Gonzales, OAR, the Parochial Vicar on behalf of the Parish Priest, Fray Gideon Antolin U. Lagrimas, OAR, expressed message of gratitude to all those who helped on the celebration especially to the Hermano and Hermana Mayor Mr. Dante and Mrs. Necy Llarena.
Various activities cascaded all throughout the year and culminated on the occasion of the Fiesta: The Monthly Bible Quiz bee which was participated by young people from different chapel areas, and Dalaw ni Maria where images of Mother Consolation visited families under OLCP. Other highlight activities are as follows: August 24- Harana kay Maria-featured Madrigal Singers, OAR Singing Priests and Himig Consolacion; Aug. 30 Kumpisalang Parokya; Aug 31 Medical and Dental Mission, Kumpilan at Binyagang Parokya, Vocation Youth Night.
September 1 Pontifical High Mass and in the afternoon there was Palaro for all the participants of quiz bee which was followed by the awarding of the winners for the quiz bee and afterwards the Grand Fiesta Procession and the musical fireworks display.