Inagawan Fiesta and Solemnity of Our Lady of Mt. Carmel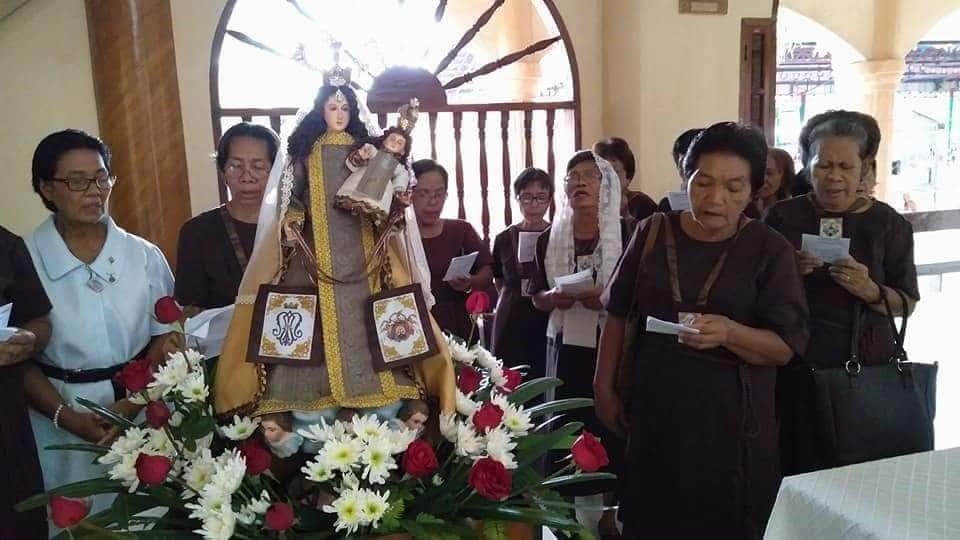 Inagawan, PUERTO PRINCESA CITY – The mission Parish of Our Lady of Mt. Carmel under the pastoral care of the Recollects celebrated its annual fiesta and solemnity of our Lady of Mt. Carmel, its patroness, last July 16, 2018
The Recollect missionaries brought with them the first image of and devotion to our Lady of Mt. Carmel to our country in the year 1618. Palawan is one of their mission territories during the Spanish times. The Recollects introduced to the natives of Palawan the Catholic faith and the love for our Lady of Mt. Carmel. Currently, last May of this year, the Recollects and the Church celebrated the Four Hundred (400) year anniversary of the arrival of the image of our Lady of Mt. Carmel in the Philippines.
The community of the Recollects – Our Lady of Mt. Carmel Parish – in Inagawan, Puerto Princesa celebrated its fiesta in the solemnity of our Lady of Mt. Carmel. The celebration also marks its twelve (12) year anniversary as a parish after it was elevated by bishop emeritus Very Rev. Pedro Arigo, DD last 2006.
Bishop Socrates Mesiona, DD, the new Apostolic Vicar of Palawan, graced the solemnity last July 2018. The Holy Mass was concelebrated by other Recollect priests – Rev. Fr. Urbano Galanido, OAR, the newly installed parish priest of Inagawan; Rev. Fr. Manuel Lipardo, OAR, the prior of the Inagawan community; Rev. Fr. Regino Bangcaya, OAR, in-charge of St. Raphael Parish in Plaridel, Aborlan and; Rev. Fr. John Paul Tanquis, OAR, the local community procurator.
Fr. Galanido, the homilists, recounted in his sermon the first Recollect missionaries who zealously dedicated their lives for the evangelization of Pawalan. He challenged everyone to emulate the example of St. Ezekiel Moreno who also laboured as a missionary in Inagawan in the year1872. St. Ezekiel is a model of religious, priestly and missionary life.
Present during the fiesta are the OAR religious priests, Augustinian Recollect Sisters (AR), OAR seminarians from Palawan, other religious congregations, Secular Augustinian Recollect Fraternity (SARF) and the lay parishioners.
After the Mass, the fiesta in the parish of Mt. Carmel culminated its celebration by hospitably offering a splendid lunch for everyone present.