International Eucharistic Congress 2016 Day 8 Report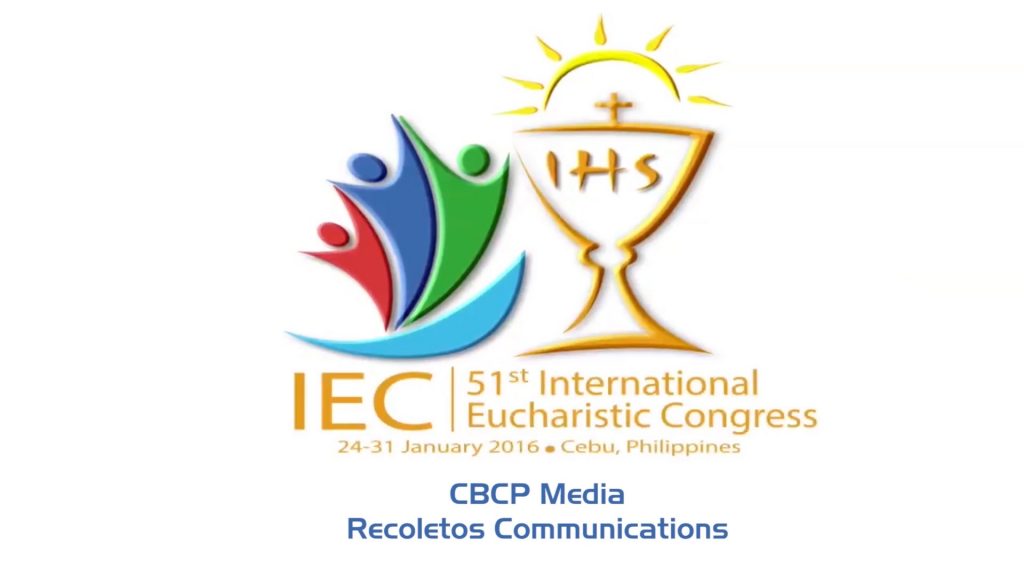 CEBU CITY, PHILIPPINES – The 51st International Eucharistic Congress here in Cebu City is now on its eighth and final day.
Delegates from all over the world gathered at the South Road Properties for the Closing Mass and the Statio Orbis. His Eminence Charles Maung Cardinal Bo presided the ceremonies. The Archdiocese of Cebu gave the delegates a warm welcome. Now the same archdiocese sends them as missionaries to the world, bearing with them the ideals that the successful congress taught them.
On January 24, Cardinal Bo presided the Sunday Mass at the Plaza Independencia to open the 51st International Eucharistic Congress formally.
Five days of Catecheses and testimonies strengthened the fervor of the participants, and very central to the activities of each day was the celebration of the Holy Mass. 
On Monday, January 25, the Most Rev. Piero Marini presided the Mass at the IEC Pavilion in Mabolo, Cebu.
His Eminence Gaudencio Cardinal Rosales presided the Mass on Tuesday, January 26, still at the IEC Pavilion.
On January 27, Wednesday, the fourth day of the Eucharistic Congress, the unique activity was the Parish Encounter, giving the local and foreign participants an opportunity to celebrate Mass in different churches here in Cebu City so that the participants would get a taste of the Cebuano faith and religiosity.
 The organizers of the 51st Eucharistic Congress planned the daily activities in such a way that every day would have its own culminating activity.  After the Morning Mass, on Thursday, January 28, officiated by His Eminence Peter Cardinal Erdo, of Budapest, Hungary at the IEC Pavilion, the participants visited selected churches, giving them a glimpse of Philippine history, architecture and cultural heritage.
The Most Rev. Diarmuid Martin celebrated the Holy Mass at the Cebu Provincial Capitol on Friday, January 29.  This was followed by a 3.4–kilometer procession of the Blessed Sacrament from the Capitol grounds to Plaza Independencia.  According to police estimates, around 1.5 million Catholic faithful joined the procession, which brought the otherwise bustling City of Cebu to a halt.
On Saturday, January 30, His Eminence Ricardo Cardinal Vidal presided the Children's Mass at the Cebu City Sports Complex during which 5,000 children from various dioceses in the Philippines received their first holy communion.
His Eminence Charles Maung Cardinal Bo celebrated the closing Mass at the San Pedro Calungsod Shrine in the open field of the South Road Properties here in Cebu.  It was attended by more than a million Catholic faithful, another historic moment for the Province of Cebu and for the entire country.
It has been a meaningful week of Eucharistic renewal. It has been a successful week of international religious activities here in Cebu City. For CBCP Media and Recoletos Communications, and in behalf of Fray Kenneth Caligdong and Fray Robin Ross Plata, this is Fray Jessriel Marcha, OAR reporting.