Investiture 2021: A Day of Gratitude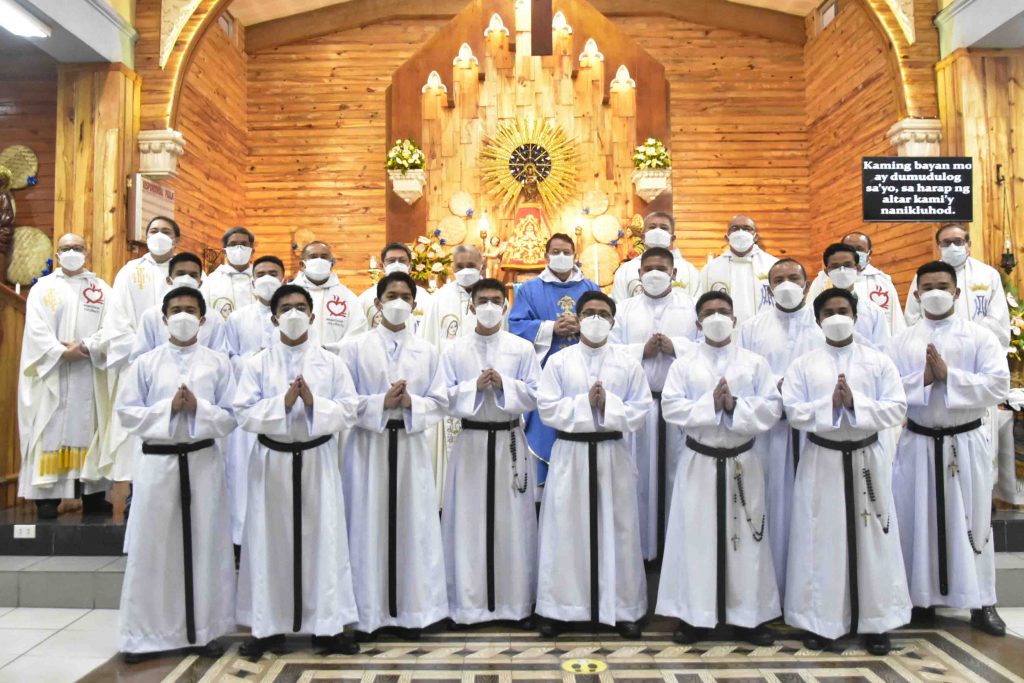 BAGUIO CITY— "Today is a day of gratitude."
With this line, Rev. Fr. Dionisio Q. Selma, OAR greeted everyone in his sermon on the Investiture 2021 of 13 new postulants, last October 12, 2021, at Capilla de Nuestra Señora del Pilar.
"We thank the Lord because he chose young men to participate in His plan of salvation," said the Prior Provincial referring to the 13 newly-invested postulants, 11 of whom coming from 3rd Year college and 2 from the 4th Year college.
Since the habit bears a symbol, it is part of evangelizing that speaks of God's mission of Love and Salvation, said Fr. Selma.
"Toma de Habito is a special calling to develop our virtues in us,"

REV. FR. DIONISIO Q. SELMA OAR
"We have our Blessed Mother as our model. Learn from her, imitate her so that we may submit our wills to God," Fr. Selma who added that God's love is realized through Mother Mary.
On the same day, the seminary celebrated the feast of its patroness, Nuestra Señora del Pilar de Baguio, upon which title the seminary chapel is dedicated.
Before the final blessing, Rev. Fr. Bernard C. Amparado, OAR extended his gratitude to the Prior Provincial, who went up to Baguio City amidst the typhoon Maring (Kompasu).
Challenge of Faithfulness
Together with Fr. Selma, are Rev. Fr. Jose Ernil "Tol" Almayo, OAR, Provincial Secretary, and Rev. Fr. Emeterio Buñao, OAR, first elected Prior Provincial of the Province of St. Ezekiel Moreno, and the oldest religious of the province.
During the tribute to the investees, Fr. Buñao challenged the postulants to be faithful to the vocation they received as he did.
"I have been a religious for 58 years and I have been faithful. Now, I challenge you to surpass that number of years,"

Rev. Fr. Emeterio Buñao, OAR
The program held in the refectory was exclusive to the in-house members of the community, to comply with the local government's health protocols.