Josenian civil engineering professor qualifies for MEXT, goes to Japan for post-grad studies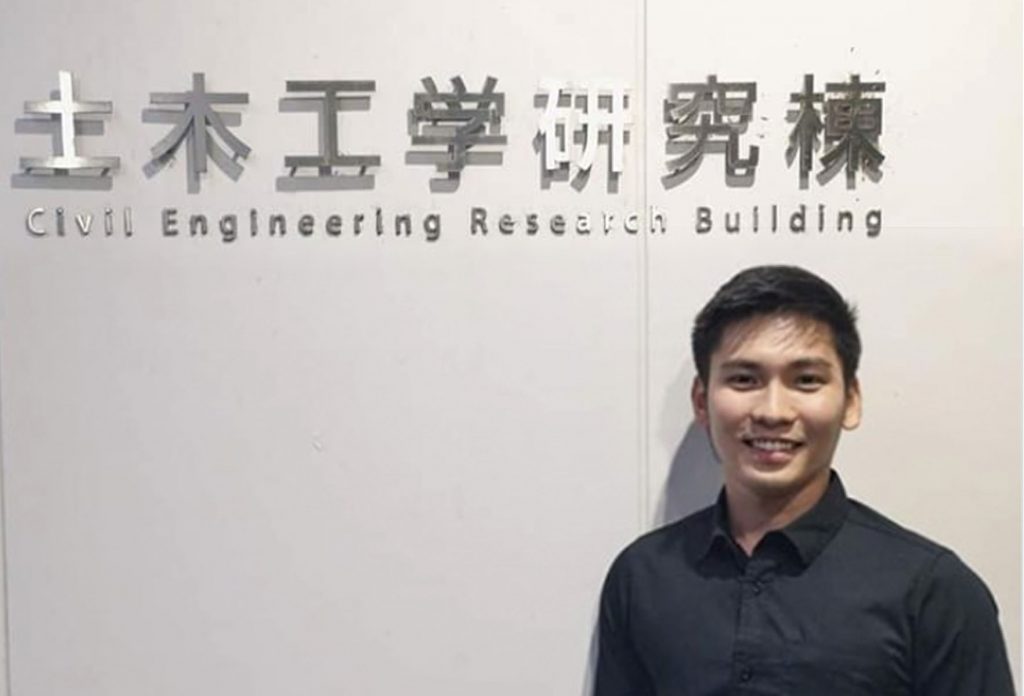 Written by Engr. Yuriy Sesican
CEBU CITY–Engr. Varie John Orozco, an alumnus and part-time faculty of USJ-R Civil Engineering Department, qualified for the MEXT Scholarship of the Japanese government.
MEXT stands for Monbukagakusho (Japan's Ministry of Education, Culture, Sports, Science and Technology). This program is said to be the 'toughest' among all Japanese government-subsidized scholarship grants for international students.
Engr. Orozco is currently studying in Japan to get his masters degree in Geotechnical Engineering at Hokkaido University. He is expected to finish his studies in 2021.
Prior to this endeavor, he worked as a structural detailer right after graduation at a structural engineering firm which handles oil, gas petrochemical and steel infrastructure projects. He worked there for more than three years.
As a person who seeks continuous growth, he further ventured to expand his horizon on a global perspective. He resigned from his job and applied for the MEXT scholarship.
He shared that he was not expecting to get the scholarship. He cited that his competitive spirit, inherent talent, and the nurturing of his Alma Mater proved to be his edge — to which he was chosen from thousands of global applicants.
Engr. Orozco's geotechnical engineering research focuses on new instrumentation techniques to measure soil deformation in lieu of conventional methods, to which his Japanese supervisor is an expert.
Living as a foreigner in Japan has not been easy for the young engineer due to the language barrier. He had to fight the "culture shock" and adjust to the social norms and lifestyle of the Japanese. Notwithstanding the homesickness and turmoil in the midst of the pandemic, living in Japan made him grow in his profession. It also gave him a once in a lifetime opportunity, a step closer to the pedestal of success.
With all his achievements, Engr. Orozco is very thankful to the University of San Jose-Recoletos.
"My Alma Mater is a complete nature-and-nurture hub. As to what I have become and to where I have been, USJ-R plays a role in elevating my pedestal to higher ground," he said.