Mass of the Holy Spirit begins RST New School Year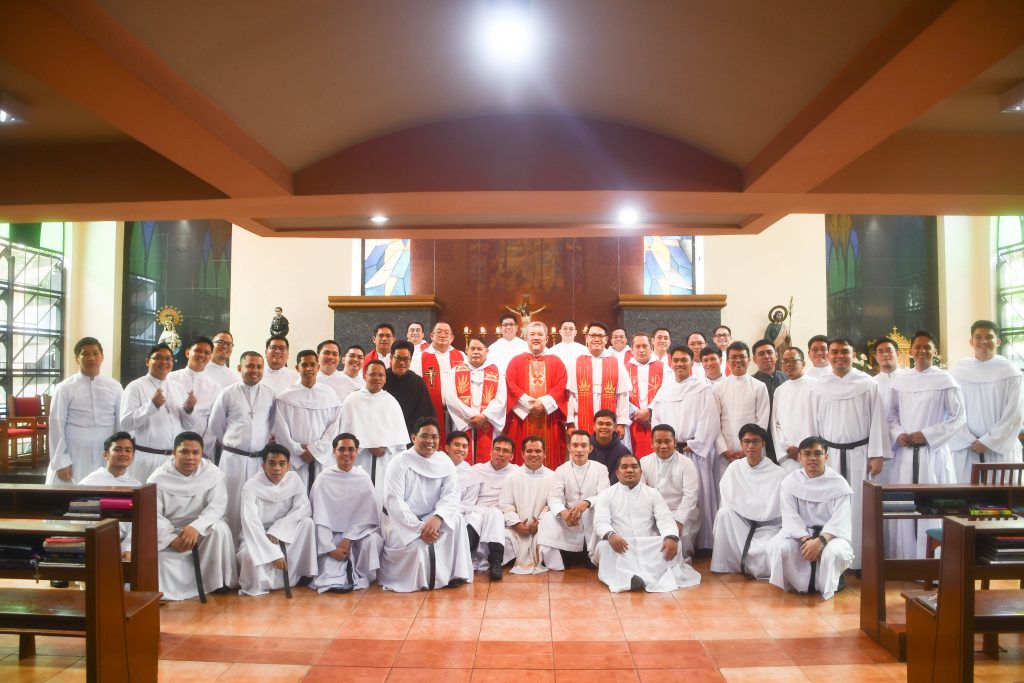 MIRA NILA HOMES, Quezon City – The Recoletos School of Theology (RST) began the school year with the celebration of Mass of the Holy Spirit at St. Thomas of Villanova Chapel last August 18, 2023.
Fray Bernard C. Amparado, OAR, Prior Provincial of the Augustinian Recollect Province of St. Ezekiel Moreno presided over the celebration together with Rev. Fr. Ian Anthony R. Espartero, OAR, Dean of Studies of RST. They were also joined by some of the professors and superiors of the RST students.
In his homily, Fr. Bernard reminded the students to study the faith well for man's faith. "It is like a seed. It is alive; therefore, it is expected to grow." He also expressed that the Holy Spirit works and moves not only in the Church as a whole but also in every individual. "Acting in the individuals the Holy Spirit moves people's hearts to change, pray, and praise God," he added, "for genuine things happen only with the guidance of the Holy Spirit."
After the Mass was the blessing of the newly renovated RFC laundry room and the academic orientation and election of officers of the RST Students' Forum.
Present at the said event were the 14 friars from the Order of Augustinian Recollects (OAR); 13 from the Order of Saint Augustine – Province of Sto. Niño de Cebu – Philippines (OSA); three both from the Emmanuel Servants of the Holy Trinity (ESHT) and Servants of Charity (SdC); two each: Society of the Catholic Apostolate (SAC), Marian Society of the Holy Redeemer (MSHR), Marian Missionaries of the Holy Cross (MMHC), Diocese of Urdaneta, and Lay enrollees; and one from Missionaries of Mary Mother of The Poor (MMMP), Order of Saint Augustine – Province of Our Mother of Good Counsel – Australasia (OSA), PACEM Missionaries, Franciscan Sons of Mercy (FFM), Dominican Missionaries for the Deaf Apostolate (OP Miss), and Priests of the Sacred Heart of Jesus (SCJ).