OLCP conducts "Bakuna sa Parokya" against COVID-19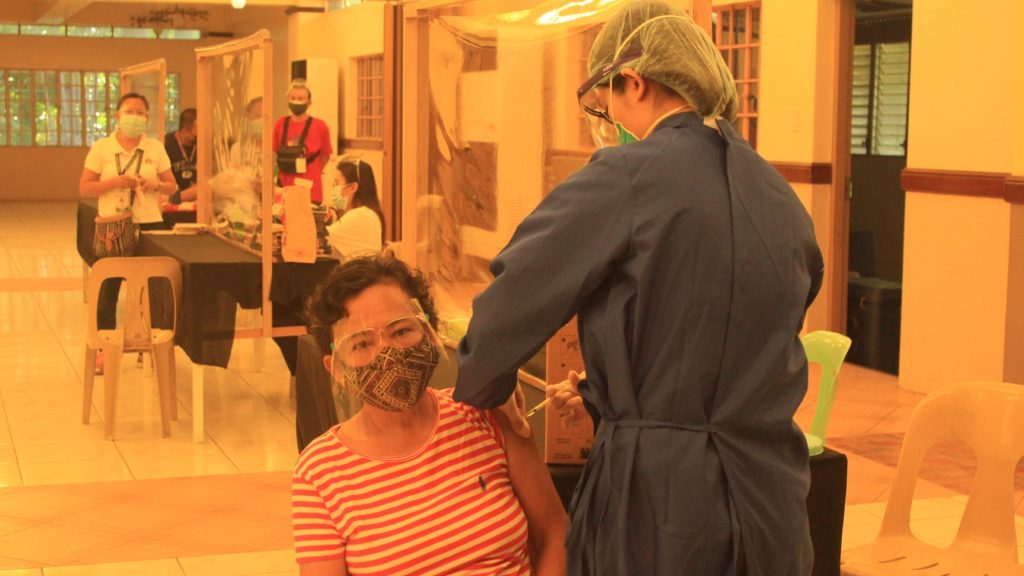 Mira Nila Homes, QUEZON CITY–May 16, 2021 was a milestone for Our Lady of Consolation Parish (OLCP) to be numbered among the parishes that hosted free COVID-19 vaccination program held particularly in Bulwagang Recoletos.
The vaccination started at around 8:00 AM and ended around 5:00 PM. Orientations were also held prior and after the vaccination proper.
The individuals who are under the A1 (Workers in Frontline Health Services), A2 (Senior Citizens), and A3 (Persons with Comorbities) categories were given priority. All in all, 300 of them from the areas and villages around the parish, received their first doze of AstraZeneca vaccine.
The vaccination program was brought into fruition, thanks to the collaborative effort headed by the Parish Priest, Fray Gideon Antolin Lagrimas, OAR and his Parochial Vicar, Fray Hector Gonzales, OAR, in coordination with Quezon City Mayor Joy Belmonte through the efforts of Mr Bebot Kimpo, the assistant City Administrator, and the doctors, nurses, physical therapist and midwife from the villages and areas who volunteered.
Moreover, this program was realized because of the participation of OLCP lay organizations namely the Parish Pastoral Council headed by Engr. Jerry Benavides; Parish Finance President Mrs. Corazon Padua; OLCP staff led by Mr. and Mrs. Pedro and Trixie Magalit; Area and Village Coordinators; Recollect Augustinian Youth; Brgy. Pasong Tamo Local Government Unit led by Capt. Banjo Pilar, who lend three ambulances; and to the rest of the individuals who offered resources for the volunteers.
OLCP is thankful for having administered successfully such event to the people for free. All the individuals who received the first doze are called to return for the second doze of AstraZeneca which will be on August 8, 2021, still in Bulwagan Recoletos.