Bacolod holds press conference on Centennial of Padre Ferrero's death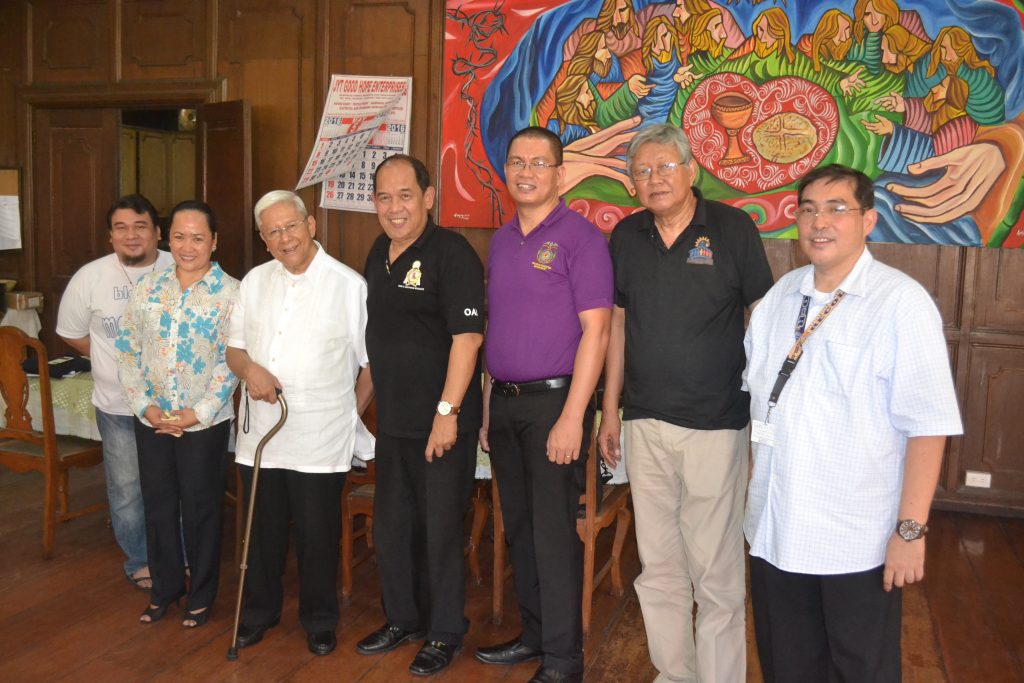 BACOLOD CITY—A Press Conference on the Centennial of the death of Padre Mauricio Ferrero, OAR, builder of Bacolod, was held at the Conference Room of the Bacolod Bishop's House last May 16, 2016. Bishop Vicente Navarra, D.D.; Professor Emmanuel Luis Romanillos; Sir Modesto Sa-onoy; Fr. Ireneo Gordoncillo; Dr. Dennis Madrigal; Dr. Annabee Magbanua; Ms. Butch Gerasmo and Christine Mansinares composed the panel during the press con with Bacolod media.
Padre Mauricio Ferrero, as written in the book of Prof. Romanillos, was born on September 22, 1844 in La Rioja, Spain. He joined the Order of Augustinian Recollects in 1863. In 1868, he was ordained to the Priesthood in la Rioja and on the same year together with 20 friars, they set sail for the Philippines. In 1871, he was made Parish Priest of Bacolod City. In 1888, he was made Vicar Forane of Negros and Vicar Provincial of the west coast of the island. 1894, he was transferred to Marcilla, Navarra, Spain. In 1897, he was reassigned as Parish Priest of Bacolod and in 1898, he was made Vicar Provincial of the whole island. However, his assignment did not last long because of the Negros Revolution. But on February 28, 1902,he was again made for the third time as Parish Priest of Bacolod. Due to old age, he sought for retirement in 1909. He died on December 8, 1915 at San Nicolas Convent in Intramuros at age 71.
Professor Romanillos and Sa-onoy took turns in recounting the history of the Diocese of Bacolod with Padre Mauricio Ferrero, OAR. Prof. Romanillos corrected the death date of the good priest from January 27, 1916 to December 8, 1915 as recorded in the "Casa Notables de Bacolod".
Sir Sa-onoy, on the other hand, relayed that Padre Ferrero was also the builder of the Bacolod Public Plaza, the old Provincial Jail (Puerto San Juan), Bacolod Public Cemetery; and the San Sebastian Cathedral.
The two historians also hinted that Bacolod City was the venue of the very first school of the Recoletos – The Colegio de San Jose. The school opened in June 1896 but was closed down at the onset of the Negros Revolution in September 1898.