Province of Saint Ezekiel Moreno Received 13 New Postulants
BAGUIO CITY – Casiciaco Recoletos Seminary produces 13 new postulants for the Province of Saint Ezekiel Moreno.
The newly invested postulants of this year's Toma de Habito (Receiving the Habit or Habit Taking)come from Batch Liberators; Bros. Fortune Cano, Bonnie De Guzman, and John Reynan Rosie, and from the Batch Radiants; Bros. Jefferson Balanhi, Kirvie Bodiongan, Danny Cabuslay Jr., Dorin James Igsoc, Michael Zion Anthony Madrona, Jhon Russel Manalastas, Christian Jay Manalo, Janrhey Palmis, John Philippe Sosongco, and Jay-R Vailoces.
The Holy Sacrifice of the Mass and Rite of Investiture was presided over by Rev. Fr. Bernard Amparado, OAR, the Prior Provincial. Fr. Amparado emphasized that this investiture is a grace that needs cooperation.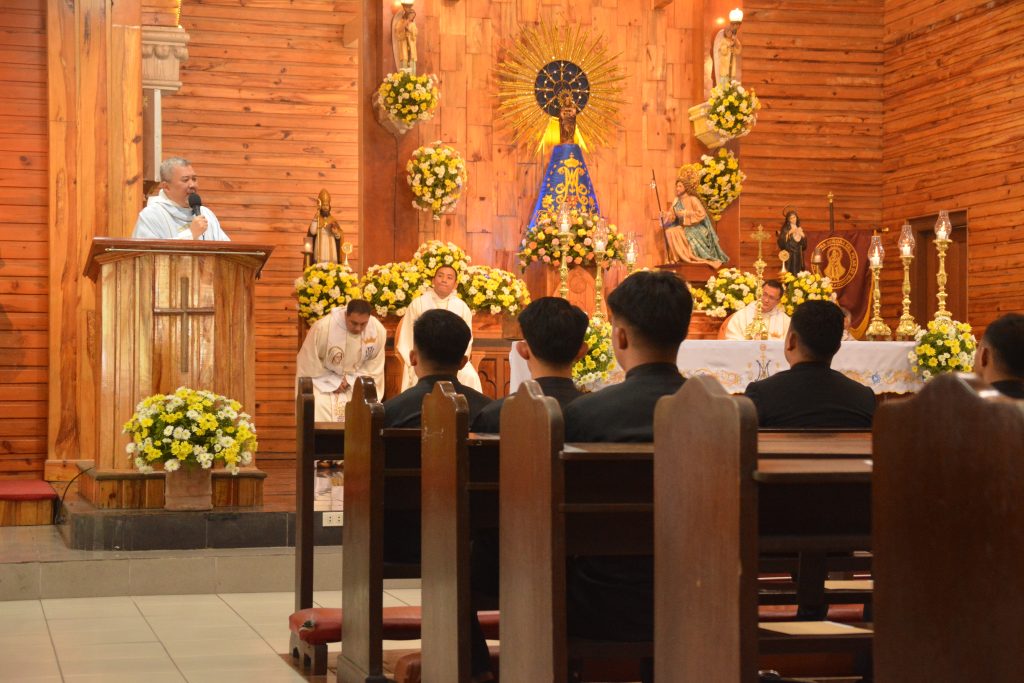 He pointed out the need of the investees to live out the Augustinian Recollect way of life for it is the life they should embrace once they receive the habit. During the rite of investiture, the family of the investees assisted them in receiving their habits and cinctures.
Ms. Florence Sosongco, the mother of Bro. John Philippe Sosongco, expressed her joy of seeing her son wearing the habit. She further stated that she will continue to pray and support her son's vocation.
The Toma de Habito is a rite of investiture wherein seminarians from the aspirancy stage were given the Recollect habit to symbolize their next step in the formation which is the postulancy stage. During the postulancy, seminarians are also instituted as lectors and extraordinary ministers of the Holy Communion, which enables them to exercise their services to the church.
The Toma de Habito is done every year during the Feast of Our Lady of the Pillar, every October 12.