Puerto Princesa renames street after St. Ezekiel Moreno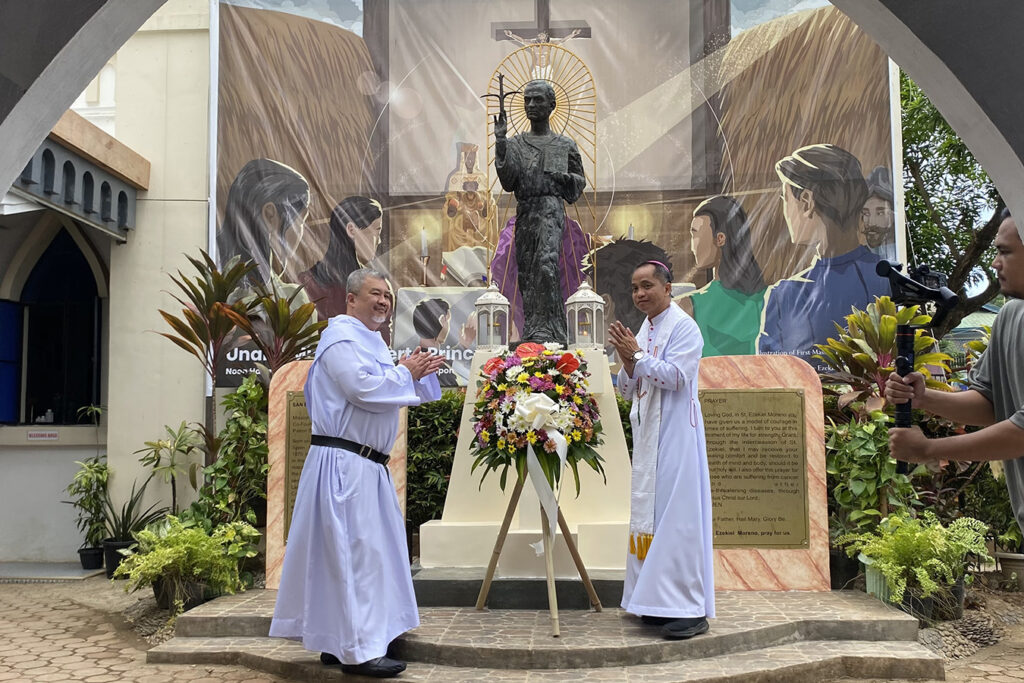 PUERTO PRINCESA, Palawan – Puerto Princesa's City Council has approved renaming a street after a Spanish missionary priest who celebrated the first Mass in Palawan's capital 151 years ago.
The council on Tuesday renamed Taft Street, where the Immaculate Conception Cathedral is located, to St. Ezekiel Moreno Street.
Moreno, an Augustinian Recollect, served as Puerto Princesa's first prison and military chaplain.
The decision stemmed from a petition filed by Bishop Socrates Mesiona of Puerto Princesa, who sought recognition of the saint's vital role in the city's history.
"Naming a street in his favor will surely help perpetuate his significant contributions as recorded in our history," Mesiona said.
"The decision of the city government is a very timely one also especially that we are celebrating the 400 Years of Christianity in Palawan," he added.
Born in the northern Spain town of Alfaro in 1848, Moreno professed his vows as an Augustinian Recollect in 1865. He was ordained as priest in Manila in 1871.
Over the next 15 years, he took several assignments in the Philippines including in Mindoro island before he was sent to Puerto Princesa.
In 1885, he was called back to serve in Spain as a Rector of the College and Novitiate of Monteagudo.
He also went to Columbia in 1888, where he devoted himself to missionary activity.
Moreno was named as the first Vicar Apostolic of Casanare in 1894, and in the following year, he was named bishop of Pasto.
In 1906, he was diagnosed with cancer and returned to Spain for treatment. He died on Aug. 19 of the same year.
Pope Paul VI beatified him in 1975. He was canonized by Pope John Paul II in 1992.
St. Ezekiel Moreno is popularly invoked as the patron of cancer patients.