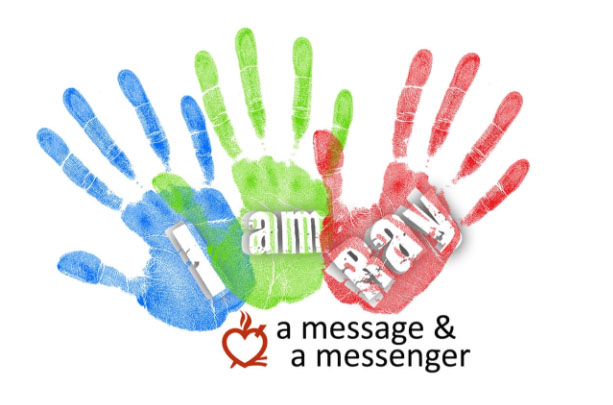 Quezon City–Recollect Augustinian Youth from different RAY councils in the Philippines continue to become messengers of hope in the midst of the COVID-19 pandemic.
RAY de Talisay: Shoebox Project for Rosary Children
Last October 31, 2020, RAY de Talisay, together with Carmela Ladies, celebrated the 4th Anniversary of Rosary Children. During this pandemic, wherein we are encouraged to "stay at home", the organization decided to make a project— Shoebox project for the Rosary Children that contain learning materials.
These learning materials are very useful that despite this pandemic, the beneficiaries will still be able to learn and continue their missions as growing children of God.
Shoeboxes were distributed to houses of the active members of the Rosary Children.
On behalf of the RAY de Talisay and Carmela Ladies, we would like to extend our deepest gratitude to Recoletos de Talisay community, to the sponsors for their continuous support in making this event possible and successful, especially during these times. To the RAY de Talisay family, alone we can do so little, together we can do so much. Above all, we thank the Almighty Father for being our source of strength that guided us all throughout the activity. With Oneness of Mind and Heart, On the way to God; RAY de Talisay, One in Mission.
https://www.facebook.com/raydetalisay/videos/3233804973392297
RAY de Provincialate: Online Lectio Divina
Recollect Augustinian Youth de Provincialate is adopting the new normal. Last Thursday, we had our fomation – Lectio Divina via zoom. It's good to reflect the word of God through the guidance of our spiritual director Fr Manny Bolilia, OAR. Some of our reflections are the following:"You shall love the Lord, your God, with all your heart, with all your soul and with all your mind." Matthew 22: 37From this passage, the Lord is asking us to be more:
✓ Loving
✓ Caring
✓ Giving
✓ Embracing and
✓ Forgiving
It's a big challenge but we know we can through God's unending grace.
RAY de Urbiztondo: Culmination of Rosary Month
Formation Program for RAY de Urbiztondo Full-Fledged and Aspirants does not only revolve on the different aspects such contemplative, communitarian, Augustinian, and Marian.
Recently, our RAYSters have started with the environmental aspect of Formation which was the establishment of the Gulayan sa Parokya 2020 entry. This time, our RAYSters showed their artistic side (arts, poem composition and drama) in proclaiming the Word of God.
The OLVP-Recoletos held its Rosary Month 2020 Culminating Activity on October 31, 2020 with the theme, "Inang Maria: Kasama ng Pamilya ngayong Pandemya" where various competitions happened such as the Drawing and Spoken Word Poetry Competitions.
Through God's grace and Mama Mary's intercession, the following RAYSters have won awards and have participated well in the said competitions:
A. Spoken Word Poetry Contest:
Ma. Joshua P. Garcia – 1st Place Jasmin
Joy L. Taan – 3rd Place
Mary Ann C. Cayabyab – 5th Place
Benedict Pasuquin – 6th Place
B. Drawing Contest:
Jerby T. Sarmiento – 1st Place
Noel Solomon – Participant
Bernadette Doria – Participant
Erika Rosita – Participant
Jhonard Aquino – Participant
Congratulations for a job well done! We are so proud of you!