RAY de RFC celebrates 10th Founding Anniversary amidst pandemic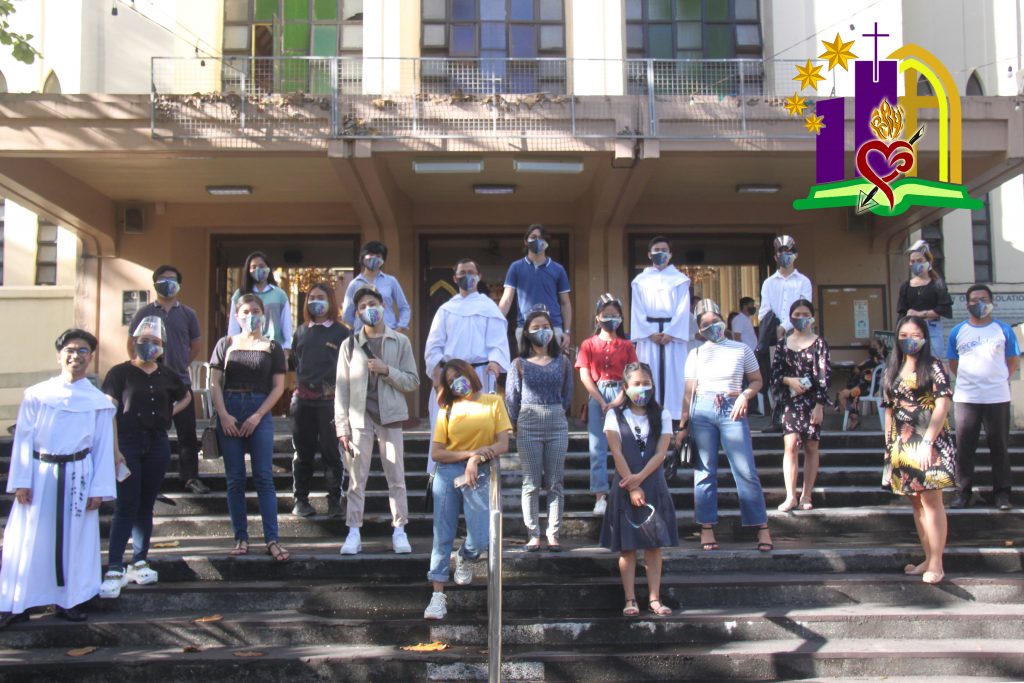 Mira-Nila Homes, QUEZON CITY – Reeling with the fast-paced turn of events brought by the COVID-19 pandemic, the Recollect Augustinian Youth – RFC Council, led by their president En Sueno, held their remarkable milestone as they celebrate their 10th Founding Anniversary last February 28, 2021, at Our Lady of Consolation Parish. Safety protocols were observed during this celebration.
During the Thanksgiving Mass, Fray Kenneth Joseph L. Onda OAR, Spiritual Director of RAY-RFC, reminded them of their ultimate goal – to follow Christ and to give up their lives for Christ. Fray Onda recalled a powerful statement from the letter of Pope Francis for the young people, "Jesus was also a young person. He gave up his life when he was, in today's terms, a young adult." This message encouraged the youth and reminded them that all their efforts are never alien to Jesus who never ceases to call everyone in serving the Church with youthful zeal and vitality.
After the Mass, the winner of the logo-making contest was recognized. This logo is now the official logo of RAY de RFC. The winning logo is the work of Jonel Mendoza and James Molina.
The first official RAY de RFC meeting happened on February 13, 2011. The official establishment of the organization was realized after more than a month of careful planning and deliberation following the 7th RAY Summit of the same year. Fray Niño Caesar Ruiz, OAR, served as the first spiritual director. The first seminarian in-charge is Fray Hector Gonzales, OAR. At present two friars are assigned to RAY de RFC, namely, Fray Jhoben M. Rodriguez, OAR, and Fray Mc Airel S. Capinpin, OAR.
Up to this time, the RAY-RFC Council continues to serve in the community of Recoletos de Mira Nila to which they are attached. At present, the group now consists of youth members coming from different area-chapels in the community.
RAY de RFC, one mind and one heart intent upon God!