Recoletos de Talisay represent!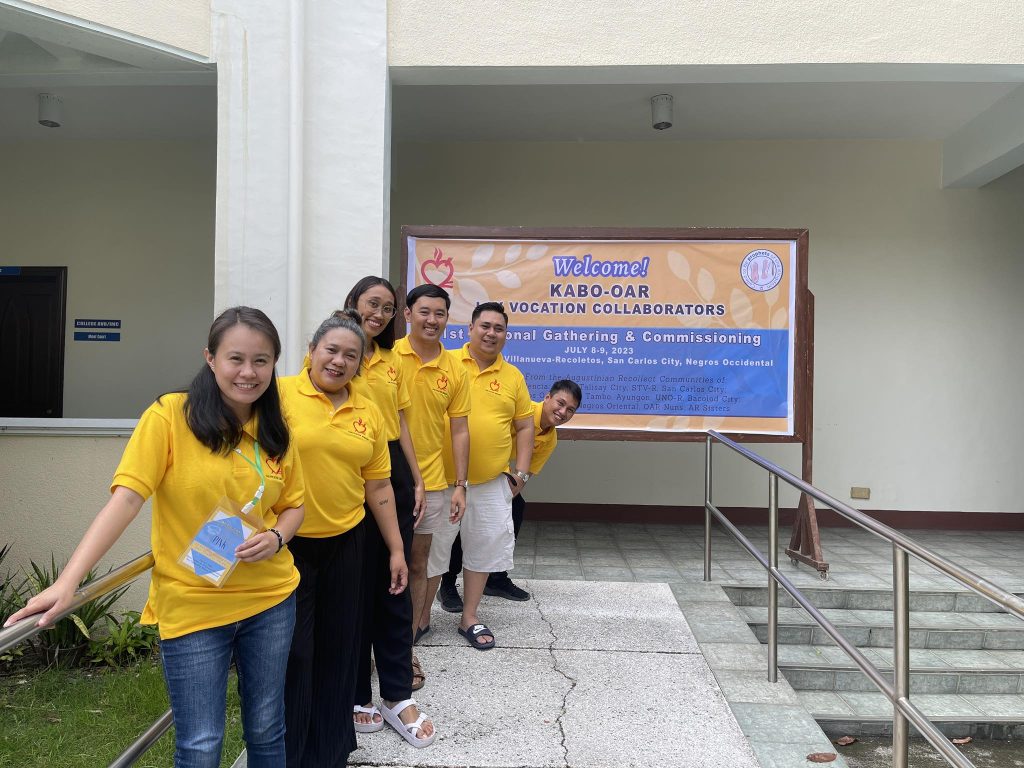 SAN CARLOS CITY. Delegates from the Visayas region coming from Recoletos communities gathered at Santo Tomas de Villanueva – Recoletos Formation House for a two-day gathering.
The 1st Regional Gathering and Commissioning of Lay Vocation Promoters also known as KABO-OAR (Kaagapay sa Bokasyon – Order of the Augustinian Recollects) in the Visayas Region was held last July 8-9, 2023 at STV-R Formation House. Lay Vocation Promoters together with their Local Vocation Directors attended the two-day event as part of enriching the promotion of vocations in collaboration with the lay people.
Recoletos de Talisay together with STVR- Formation House organized the event that was spareheaded by the Head of the Visayas Regional Vocation Promoters, Rev. Fr. Roland P. Cepe, OAR and Rev. Fr. Joel Dequilla, OAR from the STVR COmmunity.
Attending the gathering were delegates from San Nicolas de Tolentino Parish – Talisay City and Colegio San Nicolas de Tolentino-Recoletos, UNO-R Bacolod, Recoletos de Valencia and Recoletos de Caidiocan, Recoletos Community in Tambo, Ayungon, USJR-Cebu, Recoletos Community in Laray, and Santo Tomas de Villanueva – Recoletos.
Series of talks were delivered by esteemed speakers. Rev. Fr. Roderick Dequit, OAR shared inputs about the History of the Order. Rev. Fr. Kenneth Onda, OAR, shared the Charism of the Order to the LVPs. Rev. Fr. Gideon Lagrimas on the other hand expounded the spirituality in the OAR context and capping off the talk series was Rev. Fr. Allan Jacinto, OAR who shared the roles of the Lay Vocation Promoters. The first day ended with socials and recreation hosted by Taganile Family.
The final day of the event centered in the celebration of the Holy Mass presided by Rev. Fr. Kenneth Onda, OAR who then officiated the commissioning of the Lay Vocation Promoters. The challenge given was to aid and nurture potential youths who have the vocation to pursue religous life and if not, to live out a life centered on moral formation, the Recoleto way. /KP