Recollect Formands Meet: Gathering focuses on Witnesses of Faith and Discernment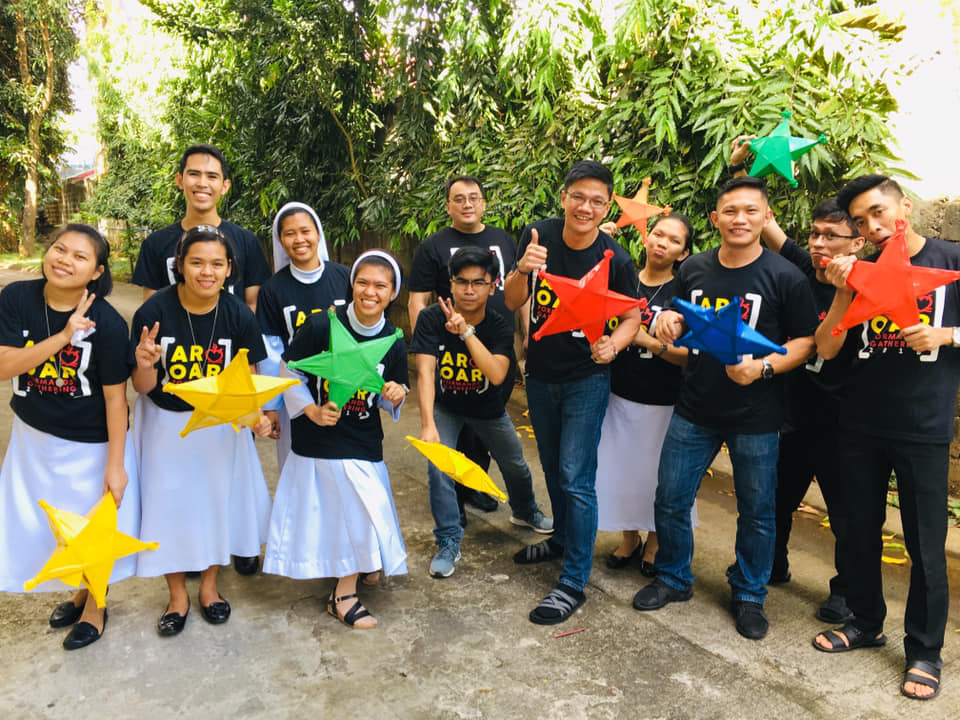 Antipolo City, RIZAL–The AR and OAR formands gathered at St. Ezekiel Moreno  Novitiate-Recoletos, Antipolo City last December 15, 2018. The theme of the annual gathering was "AR-OAR Formands in the Millenial Age: Witnesses of Faith and Discernment."
The day started with the celebration of the Holy Eucharist presided by Fr. Ian Anthony Espartero, OAR, Vicar of the Province of Saint Ezekiel Moreno. The presider exhorted the formands to purify once again the motivation of entering the religious life, to know the foundation of one's vocation and to focus on the cross. "Religious life is not an absence of the cross", Fr. Ian said. He also pointed out that those who are not faithful to their commitment are called, as he said in Filipino language, "salawahan at taksil."
Moreover, Sr. Rhiza Eltanal, AR, the Novice Directress of the Augustinian Recollect Sisters and at the same time one of the resource speaker of the said gathering, challenged the attendees to develop companionship, camaraderie and communion as roads to being a witness of faith and discernment. She emphasized that the Recollects are known to be builders of communion. Builders need to have best materials in order to build a target project. Thus, they need to choose the best, give the best and be the best version of oneself as created by God.
Group sharing and presentation followed.
Here are some reflections of the formands:
"God is the source of everything so He is the center of our life. Give your entire life to Him." – Asp. Joycee
"Our vocation is a gift from God. Once we say our "YES" we are now committed to live the faith and not to lose it. The authenticity of our vocation depends on how we witness the faith through self-giving. Religious life is a life of dying [to] oneself and to live for Christ." – Asp. Joy
"God planted a seed of Faith in everyone's heart. It is being watered everyday with experiences. Once it is being nourished, it grows stronger and grow fully. Then it will bear fruit that radiates God's love. By this, we hope we will persevere." – Asp. Gwen
"How awesome is the Lord in sharing His great love [with] us. Today, we are called to ground our relationship with the Lord by encountering Him in our daily experiences." – Asp. Hazel
"It is really a challenge to witness the faith and preach it to the people but by the help and inspiration of God and the Holy Spirit we can continue towards this journey." – Asp. Genalyn
Everyone enjoyed the day. The formands were filled with mirth as they also celebrate the gift of Jesus this Christmas season by exchanging their gifts after listening to the inspirations laid by the speakers. Indeed, it was a great encounter with the Lord where one could develop to be a witness of faith and discernment.
(from augustinianrecollects.org.ph)