Recollect schools contribute 85 new lawyers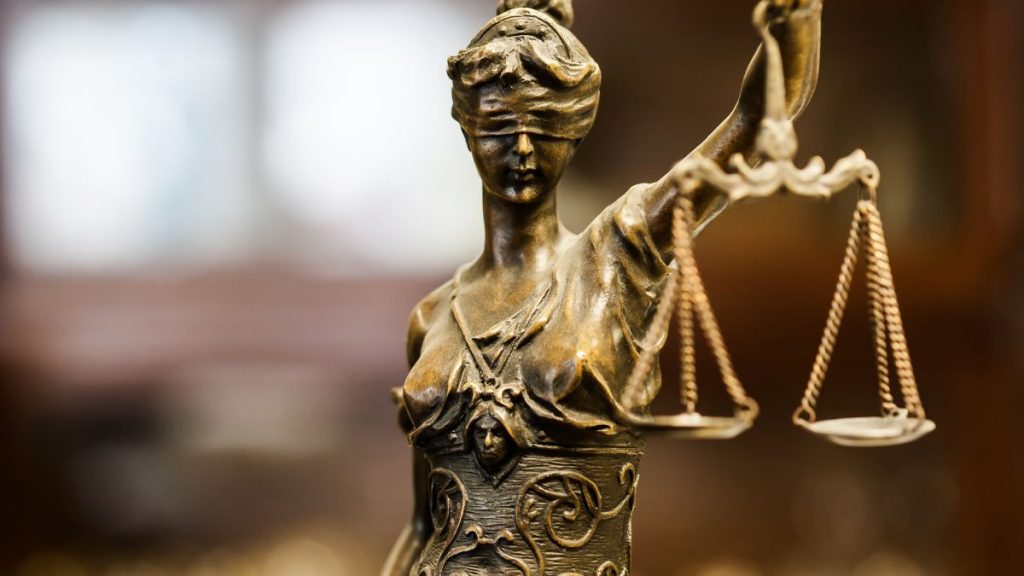 QUEZON CITY—The Supreme Court announced the 2,103 new lawyers who passed the 2019 Bar Examinations. 83 of them are graduates of four Recollect schools in Manila, Bacolod City, Cavite City, and Cebu City, and two—the fifth and seventh placers—are reviewees of the Recoletos Law Center.
May these new lawyers be inspired by St. Augustine, an admirer and pursuer of Truth, as they uphold and embody "Caritas et Scientia" in the exercise of their God-given profession.
Congratulations!
***
San Sebastian College – Recoletos de Manila (Recoletos Law Center)
Atty. Jocelyn B. Fabello (Palawan State University, Top 5)
Atty. Rhowee D. Buergo (Jose Rizal University, Top 7)
San Sebastian College – Recoletos de Cavite
Atty. Ma. Zillah G. Bulda, CPA (BS Accountancy Batch 2011)
San Sebastian College – Recoletos de Manila (College of Law)
Atty. Ma. Triscia Giebon D. Asensi
Atty. Lester John R. Boncay
Atty. Robert F. Catolico II
Atty. Kristine Alma T. Cayabyab
Atty. Renato S. Castillo Jr.
Atty. Ma. Katrina Daniella B. Chavez
Atty. Jose Miguel A. Corpuz
Atty. Bea Angela C. Cruz
Atty. Aristotle T. Dumlao
Atty. Janil Jay S. Equiza
Atty. Vanessa Jane J. Go
Atty. Mc Anthony M. Liggayu
Atty. Kimmy D. Liong
Atty. Rachella Marie G. Lopez
Atty. Angela B. Lumabas
Atty. Joulle Lynton E. Matias
Atty. Ezer B. Mendiola
Atty. Jezreel M. Mendoza
Atty. Rangelique N. Morales
Atty. Marlouis U. Planas
Atty. Kim V. Punongbayan
Atty. Rachelle R. Quintana-Delfin
Atty. Lila B. Rodriguez
Atty. Hannalet Jemy D. Salatan
Atty. Norfatimah D. Sunggod
Atty. Vincent Banjo C. Tabarrejo
Atty. Jeanelle Reina V. Tamoro
Atty. Reynaldo Dennison L. Tayag
Atty. Fraulein D. Tinga
Atty. Jed Warren F. Vertucio
Atty. Kathleen Stacy P. Villordon
University of Negros Occidental-Recoletos
Atty. Jose Jireh T. Alimon
Atty. Joseph Mark A. Antonio
Atty. Elijah B. Bactol
Atty. Jay-Ann S. Ditchella
Atty. Leonie Vee N. Garanzo-Apuhin
Atty. Rene G. Jayme
Atty. Rovi Grace T. Mendoza
Atty. Junry C. Malagsic
Atty. Mary Rose Ann R. Tambanillo
Atty. Amor Leilani M. Tayo
University of San Jose–Recoletos
Atty. Richard C. Abangan, Jr.
Atty. Stephanie L. Ambrosio
Atty. Sheryl Yu Bautista
Atty. Jo David Z. Borces
Atty. Charmaie Brigoli
Atty. Francis Canete
Atty. Arianna C. Casañares
Atty. Judd Marx C. Colina
Atty. Juluis Jefferson S. Estoque
Atty. Shannine C. Fortuna
Atty. Leizyl Mae R. Galia
Atty. Mary Rose G. Gimang
Atty. Alfonso Jose Go
Atty. Marchini Sandro Kong
Atty. Niña Viola G. Lacida
Atty. Julie Tanya P. Lanzar
Atty. Joan Karl L. Lenizo
Atty. Elver Lim
Atty. Sashin Mae M. Lim
Atty. Juhn Louys B. Llanos
Atty. Ivy Loudanie S. Loquere
Atty. Joseph Dave Manatad
Atty. Flora May Mondares
Atty. Mie C. Obani
Atty. Charmaine Regine Otadoy
Atty. John Philip S. Paculba
Atty. Eva Christine G. Pagal
Atty. Sir Laurence Peña
Atty. Klive Erick D. Ravanes
Atty. Keisha L. Rojas
Atty. Armand Rey P. Sabido
Atty. Ralph Kevin B. Santillan
Atty. Michele Josephine Eden M. Silva
Atty. Joharey L. Sultan
Atty. Agapito L. Suralta
Atty. Ivy Noreen F. Tabanag
Atty. Paul Tolomia
Atty. John Majed M. Ungab
Atty. Jay L. Viagedor
Atty. Rizyl M. Yapsangco
Atty. Timothy Joseph C. Yu
Sources:
@SanSebastianCollegeRecoletosMNL
@sscrdecaviteofficial
@univ.san.jose.recoletos
@univnegrosocc.recoletos