Fray Samson S. Silloriquez, OAR celebrates 40th Sacerdotal Anniversary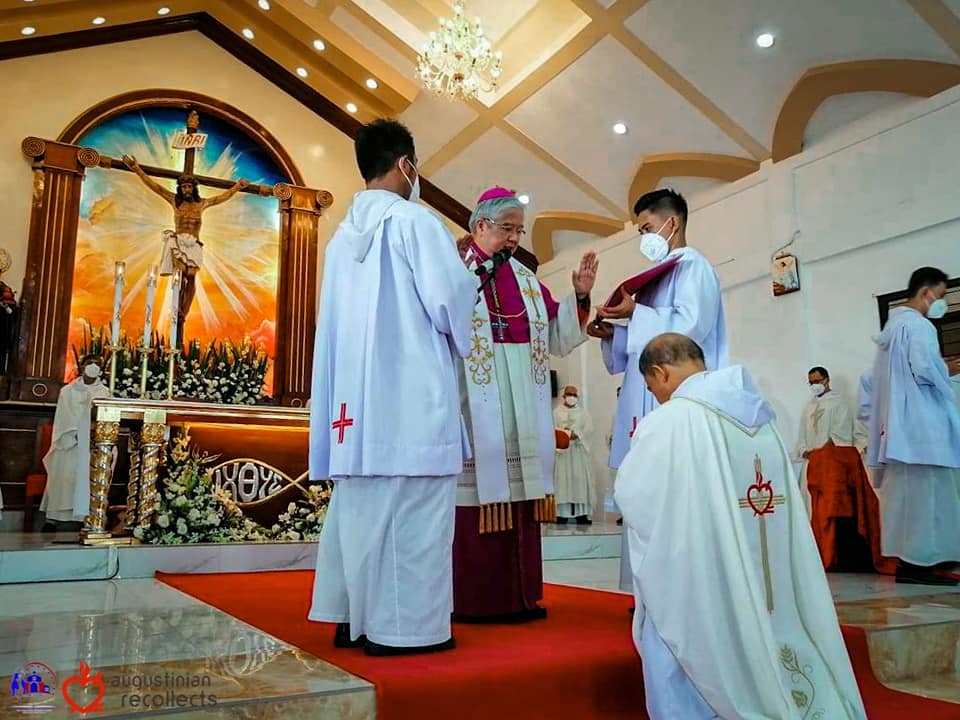 Urbiztondo, PANGASINAN–Our Lady of the Visitation Parish Community Prior and Parish Priest, Fray Samson Silloriquez, celebrated his 40th Presbyteral Anniversary on the 17th day of July, 2021. His family, friends, priests from different Religious Orders and Dioceses, Religious Sisters from various congregations, and members of the Secular Augustinian Recollect Fraternity and Recollect Augustinian Youth attended the ceremony.
The celebration started with a concelebrated Thanksgiving Mass at Our Lady of the Visitation Parish presided by the main celebrant, Fray Samson S. Silloriquez, OAR. Fray René Paglinawan, also from the Order of Augustinian Recollects, was tasked to read the Gospel while Archbishop Socrates Villegas, DD of the Archdiocese of Lingayen-Dagupan delivered the homily. Then, Fray Samson Silloriquez renewed the promises he made on the day of his ordination 40 years ago.
Right after the Mass, visitors were given a chance to take souvenir pictures with the celebrant while the parishioners enjoyed the lunch prepared by the parish. All other guests were directed to proceed to Urbiztondo National High School (UNHS) to have their meal and at the same time, to witness a brief celebration through a simple, but meaningful tribute intended for Fray Sammy.
The program formally started with an opening prayer, followed by the singing of the national anthem. Blessing of the food led by Fray Jovy Gallego and different performances were showcased such as cultural dance prepared by RAY de Urbiztondo, a song performance from Fray Samson's niece, and entertaining performance from CARAS, tribute songs performed by OLVP-R choir and Recollect priests and nuns.
Fray Samson gave his message thanking all the people behind the successful celebration and also the visitors who joined his anniversary. The program ended through a closing prayer led by Fray Samson.
Article by: Mary Ann Cayabyab, Althea Mamaradlo and Mac Julieza Rosal
Photos by: Marriel Maligalig, Cyrah Catchillar, Shekinah Custodio, Edrysa Lucena and Adrian Castro