Revisit, Renewal, Refocus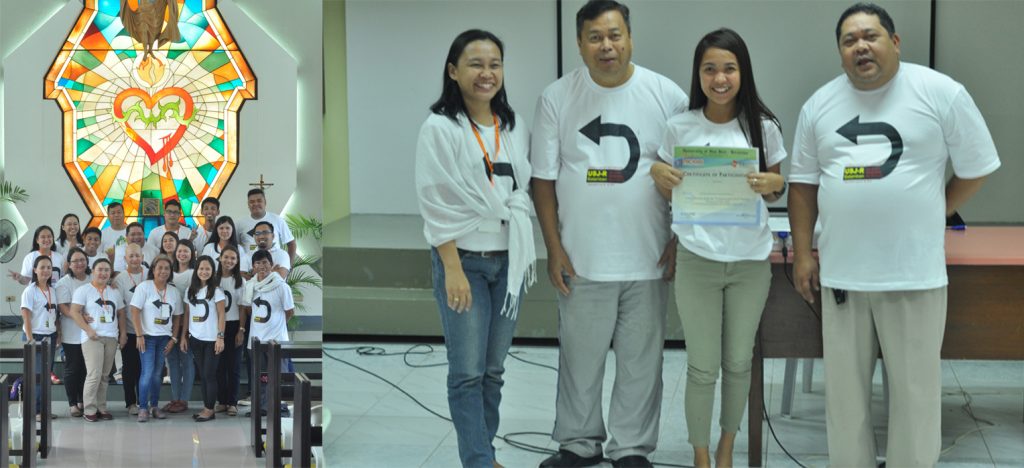 Balamban, CEBU – "The Talavera House of Prayer – Recoletos became our haven for three days," Fray Sixto Bitangjol, School Director of USJ-R Balamban Campus reported. "These days tested our patience and dedication in going deeper on what we had wanted for the University of San Jose – Recoletos, Balamban."
Last June 24 -27, 2019, the "21-knowledge navigators" or mentors went into the mindboggling "REVISIT, RENEWAL, AND REFOCUS" sessions on the Vision – Mission and Core Values of USJ-R Balamban. Revisit, Renewal and Refocus became the mantra of the participants in the seminar-workshop. Fray Emilio P. Jaruda, Jr., OAR, Prior of the Recoletos de Balamban Community and the CMO Director opened the important activity through the Holy Sacrifice of the Mass.
The first day started with an orientation on what would transpire on the three-day stay in Talavera House of Prayer. The invited speaker challenged every participant to be more reflective and open to each other so that the sharing will come smoothly. Dr. Debbie Grafil, the invited speaker, oriented the participants on the various tasks that they were to undergo.
Fray Bitangjol disclosed: "The three-day evaluation on our life situation in Balamban was unfolded, unearthed, or even to say, exposed without hesitation. It was like putting ourselves into a barrage of examinations and investigations. The activities never came easy each day as we had to spend an overtime in order to finish the assigned task for the following day. However, teamwork made the work easier and successful."
After three days, the "knowledge navigators" went back contended yet still loaded with unfinished business on what to do next as they lacked time to wrap everything in the three-day seminar-workshop. But, as Fray Bitangjol put it: "We promised, we will finish [our tasks] with a valuable output!"
Adelante!