RFC community had its four new Lectors and seven new Acolytes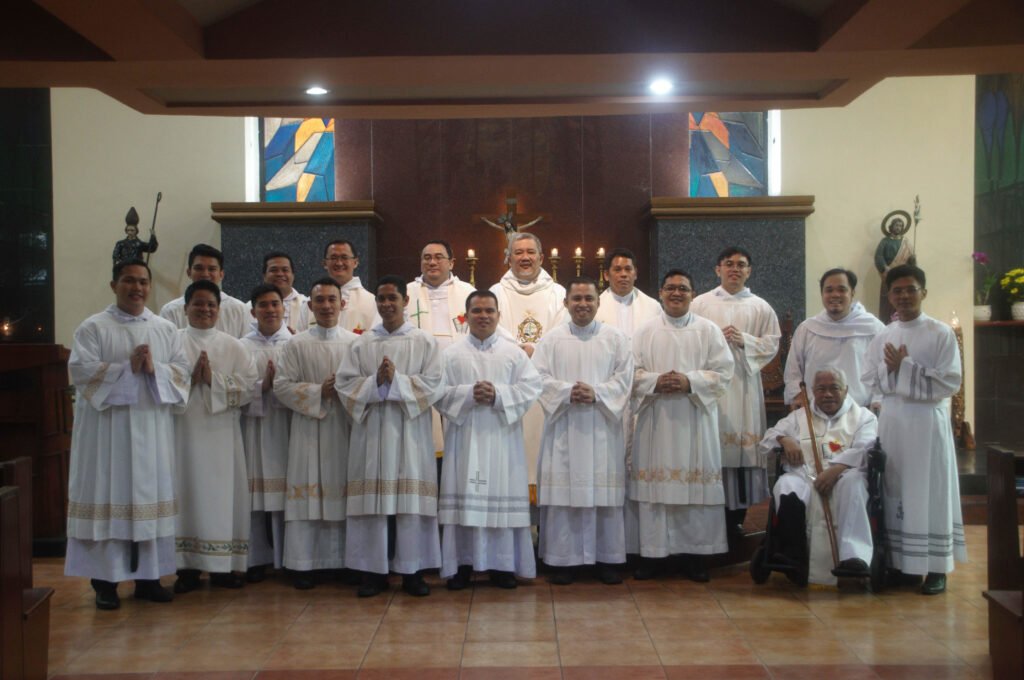 QUEZON CITY – Recoletos Formation Center had its four formands instituted to the Ministry of Lectors and seven to the Ministry of Acolytes during the Holy Sacrifice of the Mass at the St. Thomas of Villanova Chapel last May 20, 2023.
Fray Bernard C Amparado, OAR, the Prior Provincial of St. Ezekiel Moreno Province, presided over the Holy Eucharist and the Institution to the Ministries together with the Chapter of Formation. In the homily Fr. Bernard reminded the candidates that "the ministry of lectors and acolytes is the kind of service you could offer to the Church."
The brothers who were instituted to the Ministry of Lector are:
Br. Rodelo Jumawid, ESHT
Br. John Michael Genosas ESHT
Br. John Mark Momongan, ESHT
Br. Erwin Senconuegue, SAC
Likewise, the brothers who were instituted to the Ministry of Acolyte were:
Fray Chrislean Rey Pamilaga, OAR
Fray John Arnold Lozada, OAR
Fray Roldan Benemerito, OAR
Fray Lloy Jorem Terania, OAR
Fray James Francis Bago, OAR
Frat. Jimmy Salonoy, OSB (Cel.)
Sem. Felix Prospero Cunanan V
After their institution to the sacred ministries, they will primarily serve at the seminary chapel, Our Lady of Consolation Parish, Area Chapels, and other services pertaining to their ministries.