Sacrament of Confirmation Celebrated in Paroki Ledo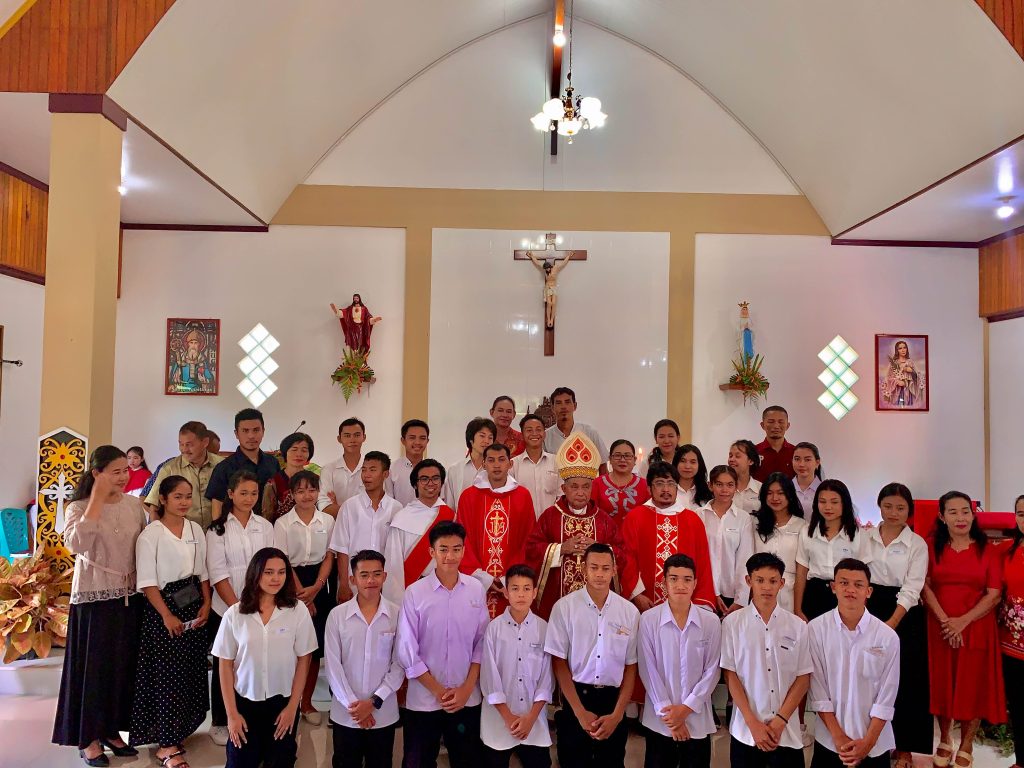 LEDO, BENGKAYANG, Kalimantan Barat, Indonesia — The Chapel of Sta. Maria Goretti in Tebuah Marong witnessed a significant celebration of faith as 140 lay faithful received the Sacrament of Confirmation held on July 23, 2023. The event was presided over by Archbishop Agustinus Agus of the Archdiocese of Pontianak, who delivered a message to the attendees, emphasizing the importance of letting the Holy Spirit work in their lives.
During the thanksgiving speech, Fray Russel Lapidez, OAR, expressed his profound gratitude on the occasion of the Sacrament of Confirmation. Fray Russel, OAR the Parish Priest, touched the hearts of the congregation with his inspiring words, encouraging them to embrace the guidance of the Holy Spirit in their spiritual journey. "Biarkanlah Roh Kudus bergerak di hidup kalian," (Let the Holy Spirit work in your life), Fray Lapidez said.
The Chapel of Sta. Maria Goretti was blessed by Archbishop Agustinus Agus one day before the confirmation ceremony. The presence of the Mayor of Bengkayang and several government officials added to the significance of the event, symbolizing the community's support and recognition of the spiritual milestone taking place.
Notably, this ceremony marked the first chapel blessed under the administration of the Recollect Friars in the Parish of Sto. Agustinus dari Hippo in Ledo. With 25 chapels now under the care of the OAR (Order of Augustinian Recollects) in the Parish, the local community is experiencing a renewed spiritual vitality.
The OAR has been actively involved in this mission, with three religious assigned to the area: Frays Russel Lapidez, OAR; Jovy Gallego, OAR; and Jhoben Rodriguez, OAR.