Sunday Reflection: 2nd Sunday of Advent, Cycle C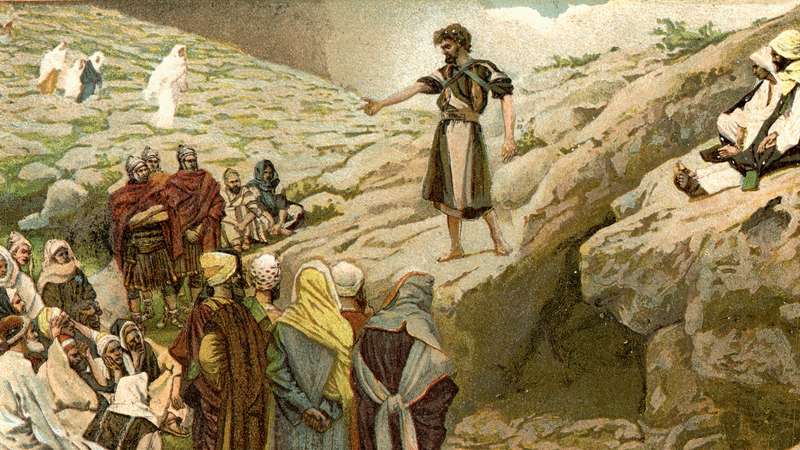 1st Reading Baruch 5:1-9
2nd Reading Philippians 1:4-6, 8-11
Gospel Luke 3:1-6
The voice of John in the desert calls us towards an authentic response to God who comes into our lives. The encounter of man with God calls towards conversion and rectification of self. "Prepare the way of the Lord, make straight his paths," this the challenge we have to face today.
Preparing for an encounter with God calls us towards taking of the old garment of sin and darkness. The Lord calls us through the Prophet Baruch towards joy, peace, and justice. God will take away from His people all hardships and difficulties, "God is leading Israel in joy by the light of his glory, with the mercy and justice that are his." He assures them of this joy, mercy, and justice by raising them to us. God reminds them that He Himself will make this possible, "Rise up, Jerusalem! stand upon the heights; look to the east and see your children gathered from east to west at the word of the Holy One, rejoicing that they are remembered by God." God is ever faithful to His promises and the covenant He made with His people.
St. Paul exhorts the Philippians to be faithful to their calling to be partakers of Christ and witnesses of His love, mercy, and joy. He says to them, "I give thanks to my God at every remembrance of you, praying always with joy in my every prayer for all of you, because of your partnership for the gospel from the first day until now. I am confident of this, that the one who began a good work in you will continue to complete it until the day of Christ Jesus."
The Season of Advent is an invitation for us towards renewal of commitment and of continuous conversion. Acknowledging that God comes and is always with us, God's coming into our lives is a moment of encounter that leads us to a deeper knowledge of who we are to ourselves and others, and who God is to us and to the whole of creation, each in the proper order. St. John the Baptist's call, which is not very much ignored, continues to resound throughout the world. We continue to make our lives difficult and destructive when we do not heed the call of John to prepare for the Lord's coming.
May the words of St. Paul touch our hearts and minds that we may be able to walk this Advent journey with much joy and hope, "And this is my prayer: that your love may increase ever more and more in knowledge and every kind of perception, to discern what is of value, so that you may be pure and blameless for the day of Christ, filled with the fruit of righteousness that comes through Jesus Christ for the glory and praise of God."