Thomasian Responders all set for duty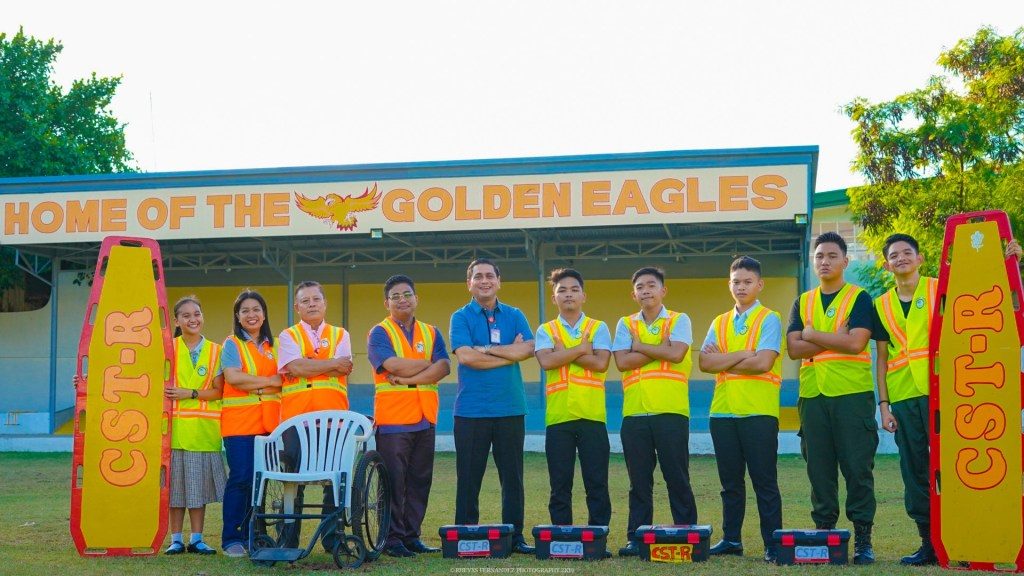 San Carlos City, NEGROS OCCIDENTAL–TEAM CST-R is now ready for action!
Thomasian Emergency Assistance Management (TEAM) of Colegio de Sto. Tomas- Recoletos is now ready to respond during medical emergency situations with 14 faculty and staff and 25 student volunteers who are trained and equipped as first responders.
Established in 2018, TEAM CST-R is a response to Republic Act 10971 or famously known as the Samboy Lim Law (An Act Requiring Basic Education Students to Undergo Age-Appropriate Basic Life Support Training) and Department of Education Order No. 66, series of 2017 or the "Implementing Guidelines on the Conduct of Off-Campus Activities" which mandates schools to "observe the safety and security protocols for all participants before, during and after the activity" (that could include i.e. sports, fire and earthquake drills, scouting, etc. and educational tours and trips). 
Rev. Fr. Vicente Ramon, Jr., OAR, school treasurer and property custodian, is the organization's founding leader. Fr. Ramon, who also started Adelante Life Emergency Rescue Team (ALERT) of the University of San Jose-Recoletos (USJR), envisions  that TEAM CST-R "be the best community-oriented emergency medical care provider" in San Carlos City. 
This group of Thomasian emergency responders also aims to provide innovations in community safety and emergency support for students, faculty, staff and other community stakeholders.  
Story by Georgene Quilaton-Tambiga
Photos by Ma. Nita V. Bolo and Rhysx Fernandez, HUMSS student
(Photo below) TEAM CST-R take a pose together with founder Rev. Fr. Vicente Ramon, Jr, OAR (center, in blue shirt) and the equipment that are on stand-by for emergencies.