Thomasians Offer Thanksgiving Mass on Their Patron's Feast Day
SAN CARLOS CITY, Negros Occidental —It's bleeding gold and red as Thomasians celebrate the feast day of the Patron Saint of Studies of the Order of Augustinian Recollects and of Colegio de Sto. Tomas-Recoletos with a Thanksgiving Mass at the iconic Quadrangle of Colegio de Sto. Tomas-Recoletos.
Rev. Fr. Joel Dequilla, OAR, Vice-President for Finance & Administration served as the main celebrant.
"St. Thomas removed the need from the needy," Fr. Dequilla shared the life and legacy of the Augustinian saint who is aptly lauded as the Father of the Poor.
Rev. Fr. Cristopher Maspara, OAR, President, Rev. Fr. Monday Benjamine Edobor, OAR, Vice-President for Identity, Formation & Mission, and Rev. Fr. Excel Saycon, OAR, director of the Community Extension & Development Office were the concelebrants.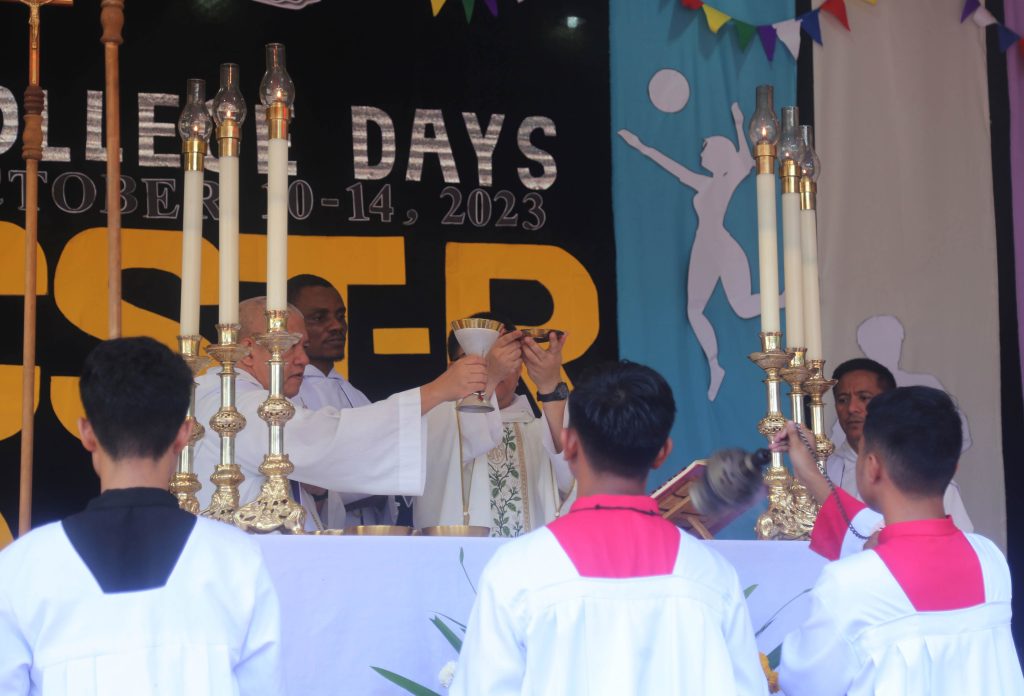 Thomasians were in high spirits as they donned the traditional school colors during the Holy Mass and as they anticipated the arrival of Rev. Fr. Miguel Angel Hernandez, OAR, the Prior General of the OAR.