Treading "El Camino de San Ezekiel"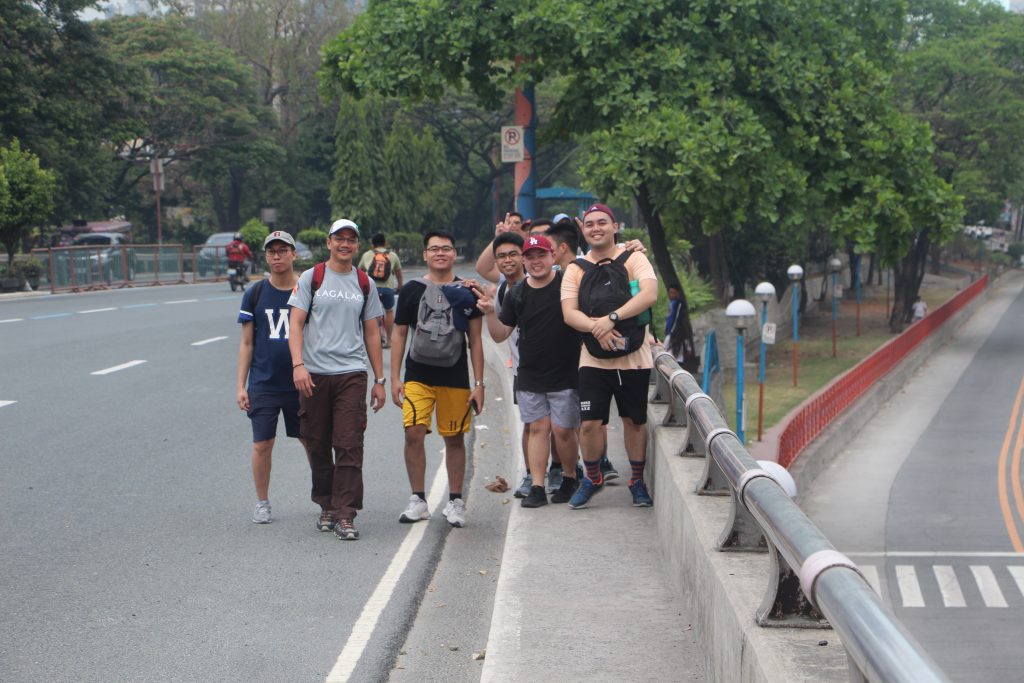 Mira Nila Homes, QUEZON CITY–Since April 9, 2019 is the 171st birthday anniversary of St. Ezekiel Moreno and a national holiday to commemorate the Araw ng Kagitingan, it was decided that the community will go on a pilgrimage on foot to the St. Ezekiel Moreno Novitiate–Recoletos (SEMoNoRe) in Antipolo City. In preparation for the event, Rev. Fr. Lauro V. Larlar, OAR, Prior of Recoletos Formation Center, gave a talk on being Pilgrims on a journey to God on the evening of April 8, 2019.
Then came the actual day. It was an early start of the day for the Recollect Coristas and intern seminarians from other congregations (Disciples of Hope, Emmanuel Servants of the Holy Trinity, Missionaries of Mary Mother of the Poor, and Oblates Apostles of the Two Hearts) as they left the Recoletos Formation Center at 5:20 AM to embark on this journey. Carrying food packs and some set of clothes, they made their way to Antipolo City, Rizal.
The first batch to arrive at the destination came at around 8:00 AM and other groups arrived one by one until the whole community was complete at around 10:30 AM. The host community (SEMoNoRe) served sumptuous snacks to the tired but fulfilled pilgrims.
After a short period of rest, they gathered in groups to share their experiences on the pilgrimage. Fray Joshua Olaivar, OAR, was reminded of his 2-hour walks with his father when they were going to the Church to mass in his hometown Jagna, Bohol. Bro. William Julao, MMMP, expressed, "I feel blessed because I realized how lucky I am when I encountered the poor who lived in the streets." Bro. Brien Panagsagan, ESHT said "ok lang magpahinga pag napagod basta huwag lang titigil." Bro. Herbert James Hantsch, DS, who was celebrating his birthday that day shared that "…this is the best birthday I had. Even though I had to suspend the celebration of my birthday, this is the best gift I received." It was indeed a tiring day but everyone did not feel the difficulty of the long journey because they are walking with their brothers and having fun along the way.
To end the pilgrimage, the group celebrated the Holy Mass with Rev. Fr. Kenneth Onda, OAR afterwhich they headed back to Quezon City on vehicles and got their much-needed rest after a tiring but well-spent day.