Two Summa Cum Laude Grads 9th placers in Teacher's Board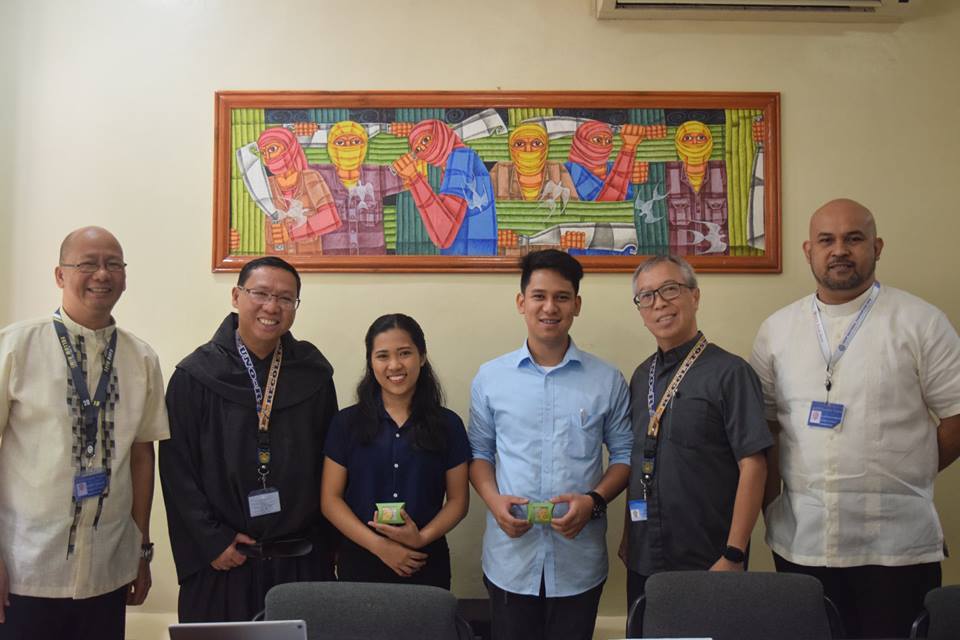 Bacolod City, NEGROS OCCIDENTAL–Two summa cum laude graduates of the University of Negros Occidental-Recoletos Class of 2018 are among the September 2018 Board Licensure Examinations for Professional Teachers top notchers.
Claire Clamor Magbanua and Allen Jake Sajot Talimodao both ranked ninth place in the Secondary and Elementary levels, respectively, the Professional Regulation Commission announced yesterday. Magbanua and Talimodao, both 21, thanked God, their parents, and their mentors for their accomplishments. Talimodao, who had an 87.80 percent rating in the board examination, is the son of Granada Barangay Captain Alfredo Talimodao Jr. and Dr. Juvy Talimodao, principal of the Education and Training Center School II in Bacolod City. He said he learned that he was the 9th placer from his mother who was informed by the St. Louis Review Center where he reviewed for the board.
Talimodao currently teaches English to grades 1, 2 and 6 pupils at the UNO-R. He said his being a topnotcher had not sunk in yet, but he is thankful to God, his family, UNO-R, and the St. Louis Review Center for their support. Magbanua is the daughter of UNO-R security guard Leovin Magbanua and Arlene Magbanua, a teacher at Shiloh Christian School in Bacolod City. The topnotcher, who had a 91.20percent rating in the board examination, teaches mathematics to grades 6, 7, and 8 pupils at Shiloh, where she finished her elementary and high school education. Magbanua said she was going home after a Shiloh Christian School inter-school rally at the BAYS Center yesterday when her excited co-teachers called her, but she could not understand what they were saying. Then Diana Rose Octubre, St. Louis Review Center Bacolod review director, called to let her know that she not only passed but was a 9th placer in the board. She thanked God and her parents, and everybody who were part of her journey, including her teachers and reviewers.
A total of 79,212 passed the licensure examination for teachers given in September, the PRC announced. The PRC said 18,409 elementary teachers out of 90,750 examinees, and 60,803 secondary teachers out of 126,582 examinees passed the examinations. Rhea Joy Yebes Genson of the University of Southeastern Philippines-Davao City topped the licensure exams for elementary teachers, with a score of 89.80 percent. Francis Dave Perez Cabanting, also of the same university, topped the licensure exams for secondary teachers, with a score of 92.80 percent. *(Carla P. Gomez, Visayan Daily Star, Dec. 08, 2018)