USJ-R grad ranks first in September-October 2023 CPA exam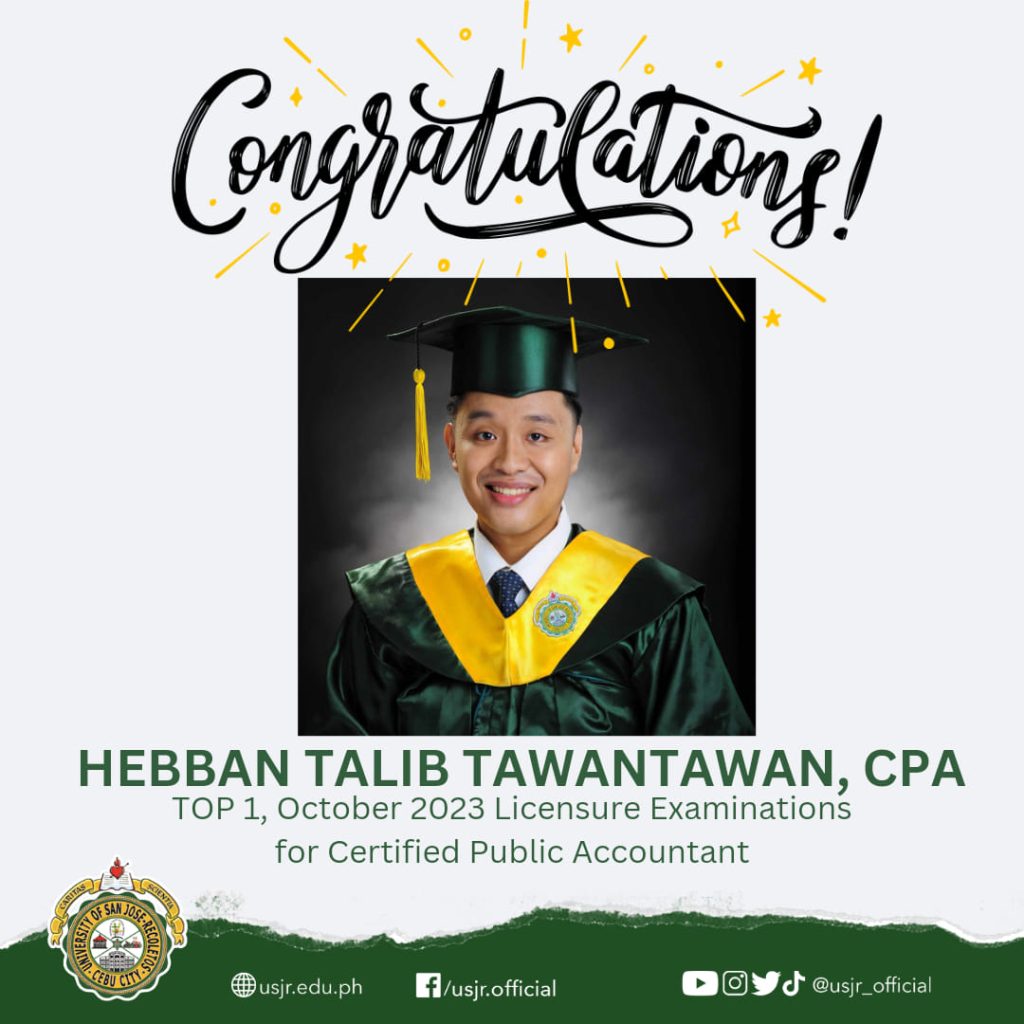 A graduate of the BS Accountancy program of the University of San Jose-Recoletos ranked first in the September-October 2023 Licensure Examination for Certified Public Accountants (LECPA).
Hebban Tawantawan finished with a LECPA rating of 91.17%. He is the third Josenian who secured the Top 1 spot in the said licensure exam. Moreover, he is the 50th Josenian who made it in the list of CPA topnotchers.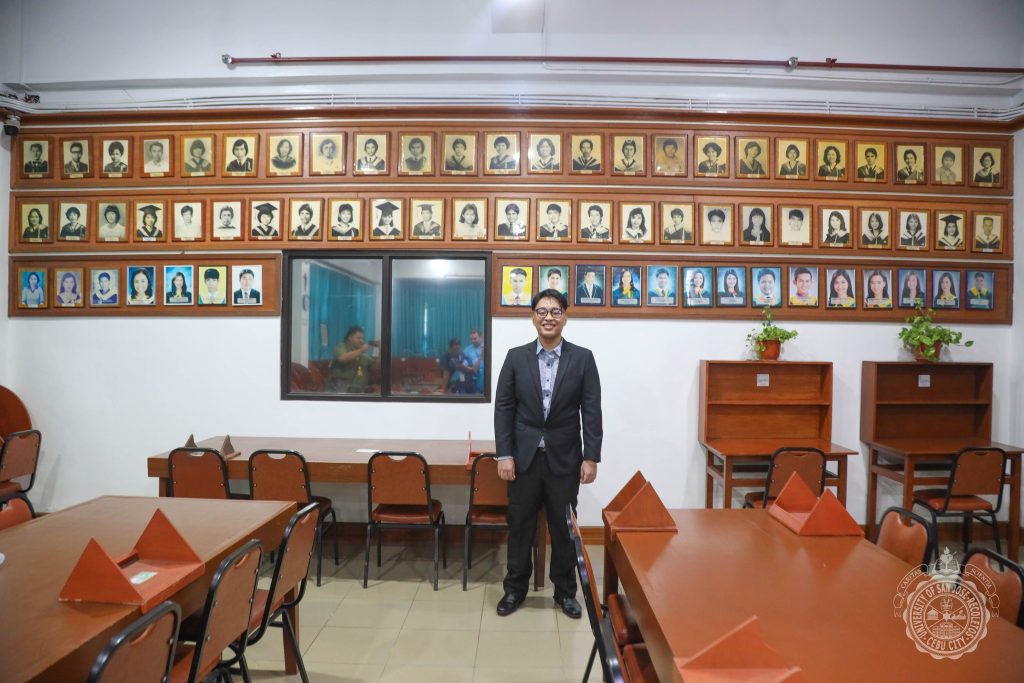 He is a Magna Cum Laude graduate of BS Accountancy. He finished his studies in December 2022.
A press conference was organized by the USJ-R Public Affairs and International Relations Office to honor its graduate and share the joyous moment to the Josenian community. The Vice President for Academics and Research (VPAR), CPA Review Center Director, Dean of School of Business & Management, Accountancy Department chair during Tawantawan's time and some faculty members joined the new passer.
To reward him, VPAR announced that he will be rewarded with P100,000 and a brand-new laptop.
In USJ-R, the final semester is dedicated for a review program embedded in the BSA curriculum which Tawantawan credited as a crucial part of his formation. To look back, he also visited the Accountancy students who are doing their review at the USJ-R CPA Review Center and shared an inspirational message. He also showed to the media where he usually sits in the CPA Review library to study.
Meanwhile, USJ-R ranked fourth in the whole country in terms of schools with over 50 takers. USJ-R produced 54 new CPA passers and has a passing percentage of 62.79%, almost twice the national passing rate.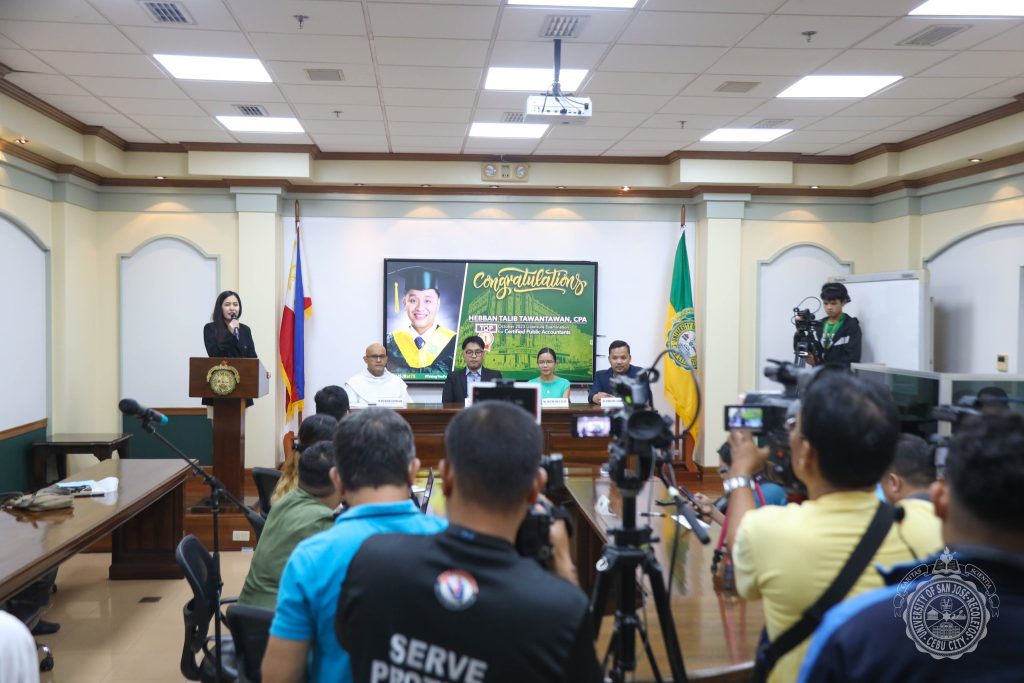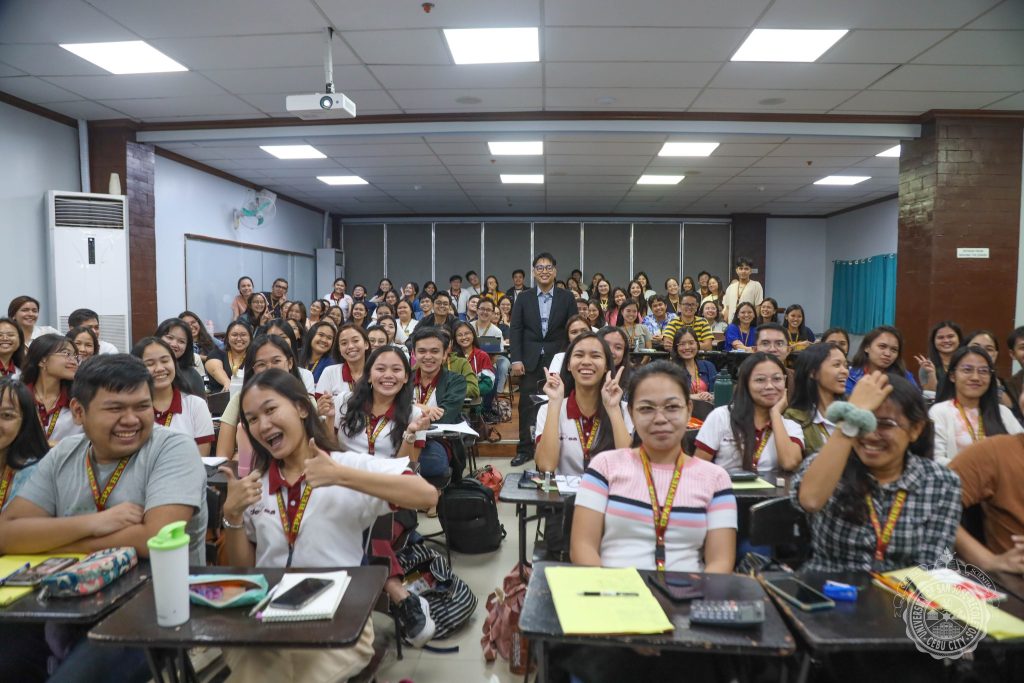 Photo credits: University of San Jose-Recoletos Facebook page