USJ-R hailed "Business School of the Year" by JA Philippines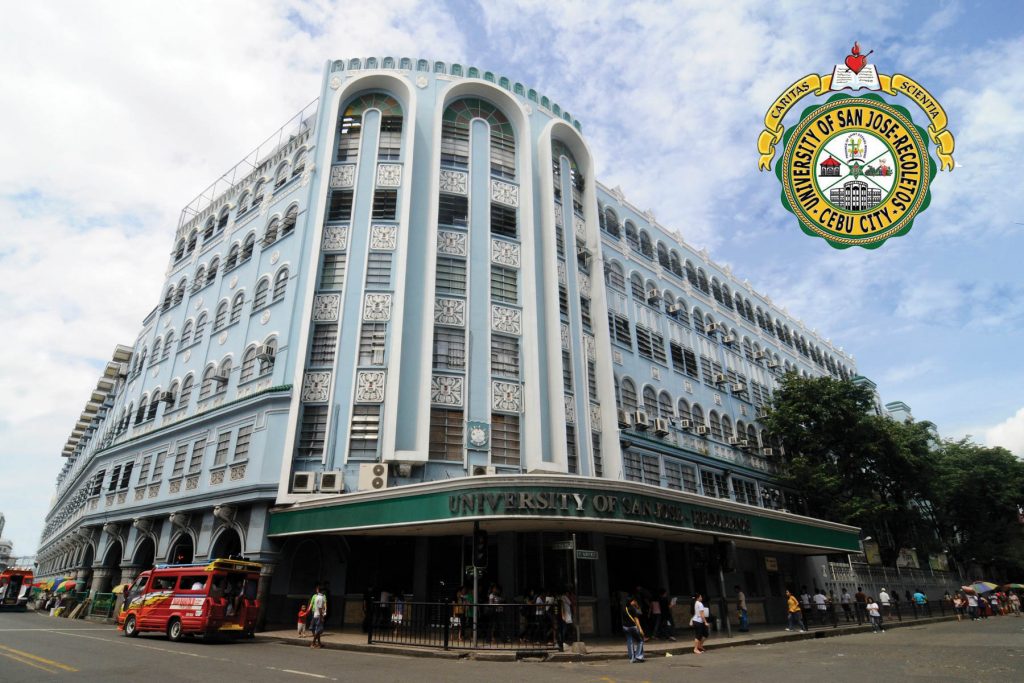 The seal "Business School of the Year" was awarded to the University of San Jose-Recoletos this February 2022 by the Junior Achievement (JA) – Philippines.
JA is a youth-serving non-government organization that offers programs to equip the youth with knowledge and exposure to hone their entrepreneurial ideas and skills to secure better lives for themselves, their families, and their communities. There are over 100 countries with JA presence.
The recognition given by JA Philippines to USJ-R is viewed by the USJ-R School of Business and Management (SBM) as an affirmation to the kind of education which the University provides to its students.
"I congratulate all our topnotchers and passers. I thank our administration for their unwavering support to the School of Business and Management. I also commend our Business and Management teachers for this significant accomplishment; they've done a great job in molding and preparing our students," said SBM Dean Edgar Detoya.
The seal "Business School of the Year" is given to a learning institution whose graduating students have taken the Registered Business Professionals (RBP) exam and provided that at least seventy percent of the total number of takers have passed.
USJ-R also produced seven topnotchers for RBP namely Nestlie Cream Son (top 1), Myka Pangatuan (top 2), Kier Francis Daugdaug (top 3), Kerch Lawrence Pono (top 4), Lorraine Ross Unabia (top 6), Kiara Shaina De Guzman (top 7), Shine Jewel Yu (top 9), and Jannah Montero (top 10).
Aside from the RBP examination, USJ-R also has topnotchers at the Registered Marketing Professionals (RMP) examinations. They are Marie Philline Perez (top 4), John Reil Serafin (top 7), and Myle Jalandoni (top 10). Moreover, 33 other Josenian students passed the said exam.
"The RBP and RMP Certification Programs serve to validate the competencies and work-readiness of our BSBA students. Thus, the title RBP or RMP that our successful passers can now place after their names is an additional credential that will certainly make them more employable and marketable in the industry," Detoya added.
The examinations were held in December 2021 but the results were released in February 2022 according to the SBM secretary.
According to the official JA Philippines website, the RMP Certification Program is a certification examination developed by top industry practitioners which measures marketing students' knowledge, analytical skills, creativity and problem solving ability through a theoretical exam and case analysis. It covers six subject areas namely Marketing Management; Sales and Sales Management; Services Marketing; Advertising: Integrated Marketing Communication; Brand Management; and E-Marketing.
Meanwhile, the RBP Certification Exam is catered to business students, graduates, and professionals. This exam measures one's competencies in the field of Financial and Managerial Accounting, Entrepreneurship and Business Management, Business Communication, Marketing Management, and Human Resource Management.