USJ-R to use a new intl educational platform for online learning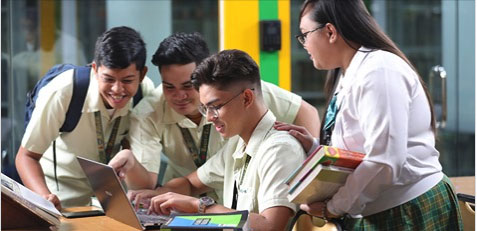 CEBU CITY–In the first semester of academic year 2020-2021, USJ-R students in the tertiary and graduate school levels including the School of Law will be utilizing a customized Adelante Learning Management System (LMS) powered by Brightspace LMS.
Brightspace LMS is a cloud-based software used by millions of students and thousands of K12 schools and higher educational institutions for online and blended classroom/flexible learning across the world.
Singapore Management University, Deakin University, Victoria University, Purdue University and the Departments of Education of New York, Iowa, West Virginia and Calgary have been using Brightspace as their central LMS.
Prior to this development, the Adelante LMS was powered by Moodle.
The Brightspace platform will be provided by CAL Philippines, a provider of educational solutions. Recently, CAL has been appointed as partner of D2L, a multi-awarded 17-year global educational software company with offices in the United States, Canada, Singapore, Australia and Europe.
Brightspace platform will provide an integrated online learning environment. This innovative LMS also has an ePortfolio for students, learning repository of teachers, video recorder, virtual classroom, eTextbook, parent's portal and mobile apps, in one cloud-based platform.
It is an LMS that can run in any device – desktop, laptop, tablet and mobile phones.
CAL Philippines is expected to provide assistance in the configuration and implementation of the new platform. They will also provide training and support for faculty and school administration.
Details on how to navigate the brand-new Adelante Learning Sytem powered by Brightspace of CAL-D2L will be uploaded soon.
Meanwhile, the basic education level will be utilizing LMS provided by other partners. USJ-R Junior High School Department partnered with Aralinks. The Elementary and Senior High Departments will be using Genyo and Quipper respectively. The primers of these LMS have been uploaded in the website for reference.