USJ-R tops Visayas, Mindanao in producing CPA passers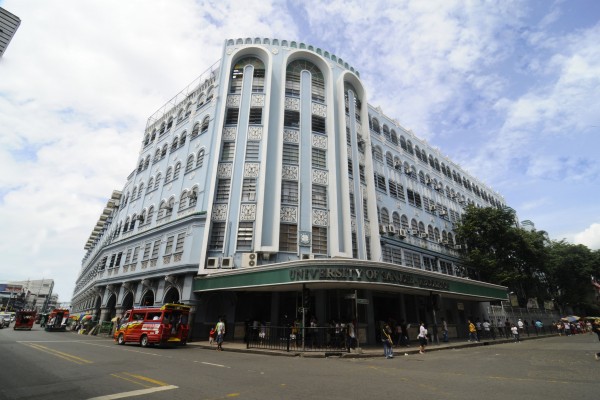 CEBU CITY–Among the universities and colleges in the Visayas and Mindanao, the University of San Jose-Recoletos(USJ-R) has the highest number of passers produced in the May 2019 Certified Public Accountant Licensure Examination.
Forty-eight out of 87 Josenian takers passed the examination, yielding a 55.17% passing percentage. This is about three times higher than the national passing percentage which is at 16.47% only. There were only 1,699 who passed it out of 10,318 takers across the country.
Among the universities with over fifty examination takers, USJ-R ranks second in the country next to De La Salle University – Manila which has 61 passers of 72 takers.
The USJ-R CPA Review Center (CPAR) also produced two topnotchers from their reviewees this year. They are Jacob Rizada of USJ-R and Jimwell Sitoy of the University of Cebu who ranked sixth and ninth respectively.
CPAR is a review program which is open to all Accountancy graduates. CPAR Director Jun Brian Alenton said that around 75% of their reviewees are from different universities and colleges in the Visayas.
He noted that the review program has not only helped hundreds of Accountancy graduates pass the licensure examination but also produced the cream of the crop in the country.
"We have topnotchers for five straight years and it's always a challenge to maintain that record," he said.
Alenton shared that the review program by USJ-R is specifically tailored to the timeline of the board exam. The University also flies in partners and mentors from the capital region to conduct the lectures.
In May 2019, the CPAR passing percentage is 21% which is higher than the national passing percentage. Despite this performance, Alenton said that this year's performance is the "lowest in a decade".
In the national context, a total of 8,285 failed the exam while only 1,699 passed. Of the 468 universities and colleges which produce Accountancy graduates, 180 higher educational institutions had zero passers.
Alenton cited that one contributing factor for this turn out is the sudden change from scientific calculator to a basic calculator. He recalled that the change was made a week away before the examination.
"I think it was necessary but it was too soon," he remarked.
Addressing the emotional stability of the reviewees was also a challenge to the CPAR. Alenton said that many felt depressed as the CPA exam was approaching and their academic performance affected. In response, lectures were repeated and restructured to enhance retention and consistency. The regular review schedule is 8AM to 5PM from Mondays to Fridays. Wednesdays were given as a breathers wherein the reviewees are given the freedom to review in their own pace or relax if desired.