Vocation Collaborators Meet for the First Time at KABO-OAR Visayas Gathering
SAN CARLOS CITY, Negros Occidental – July 8-9, 2023—For the first time, Lay Vocation Collaborators from the Augustinian Recollect communities in the Visayas gathered to formally be commissioned in vocation promotion.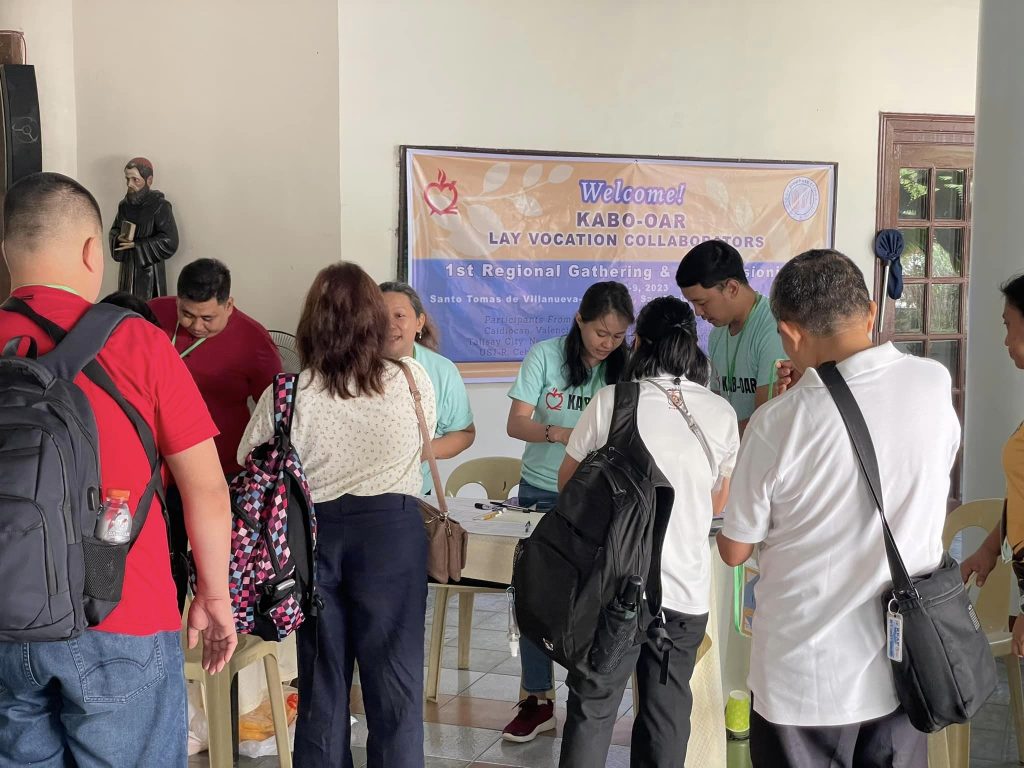 Officially called Kaagapay sa Bokasyon – OAR (KABO-OAR), the lay collaborators (LVCs) were from St. Ezekiel Moreno Chaplaincy in Caidiocan, Valencia; Our Lady of Consolation Parish of Laray, Talisay City, Cebu; STV-R, San Carlos City; San Nicolas de Tolentino Parish, Talisay City, Negros Occidental; Our Lady of Lourdes Chaplaincy, Tambo, Ayungon; UNO-R, Bacolod City; USJ-R, Cebu City; and Our Lady of the Abandoned Parish, Valencia.
With the guidance of Augustinian Recollect priests who served as facilitators and speakers, the lay collaborators immersed into everything OAR despite the short over-the-weekend schedule.
Rev. Fr. Enrico Peter Silab, OAR, vice-prior of STV-R, welcomed the lay collaborators and his brother priests and opened STV-R as venue for the first KABO-OAR gathering. Fr. Silab's sharing focused on the metaphor of the "kabô" or dipper in that LVCs must "start scooping" for vocations.
Rev. Fr. Roderick Deguit, OAR gave a brief lecture on the History of the Order so as to deepen the sense of legacy and origin among the LVCs while Rev. Fr. Kenneth Onda, OAR explained the Charism of the Order.
Rev. Fr. Gideon Lagrimas, OAR gave an animated narration and overview of the Life of a Seminarian which allowed the LVCs to relate with the joys and challenges of studying and training for the priestly and religious vocations.
In order to synthesize the concept of KABO-OAR and to make clear the mission of LVCs, Rev. Fr. Allan Jacinto, OAR, who presently leads the national vocation promotion office, lectured on the Role of LVCs. Fr. Jacinto shared that LVCs are necessary "to support an increased interest in vocations to religious life and priesthood."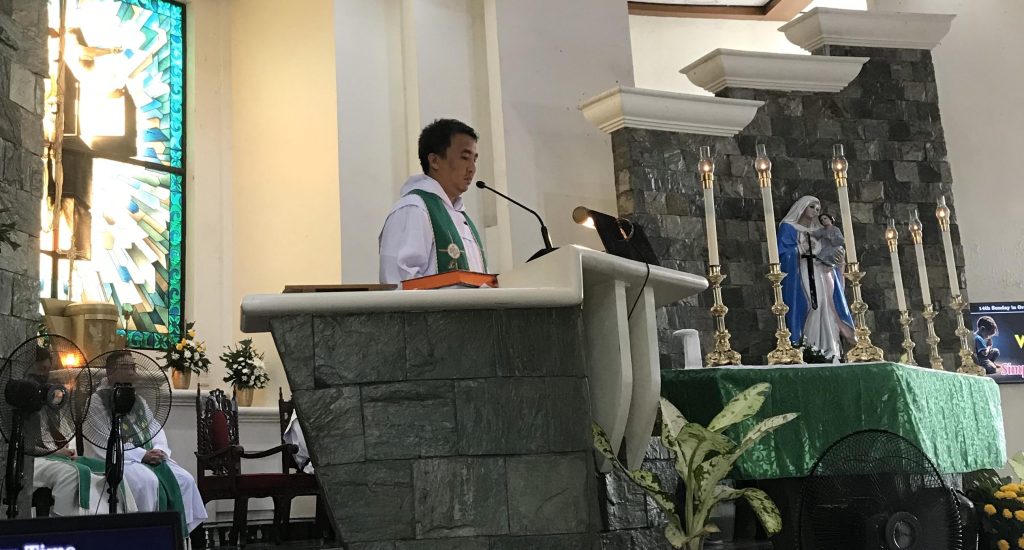 Accepting the challenge of promoting the vocations, including married life, consecrated life (single-blessedness and religious life) and priesthood, the LVCs were formally commissioned during the celebration of the Holy Mass last July 9. Fr. Onda, being the main celebrant, officiated the recitation of the vows of the lay vocation collaborators.
            While he is immensely grateful for the success of the first KABO-OAR gathering, Rev. Fr. Joel Dequilla, OAR, who hosted the event with the delegates of STV-R San Carlos City, has already made plans for the local meeting and sharing sessions.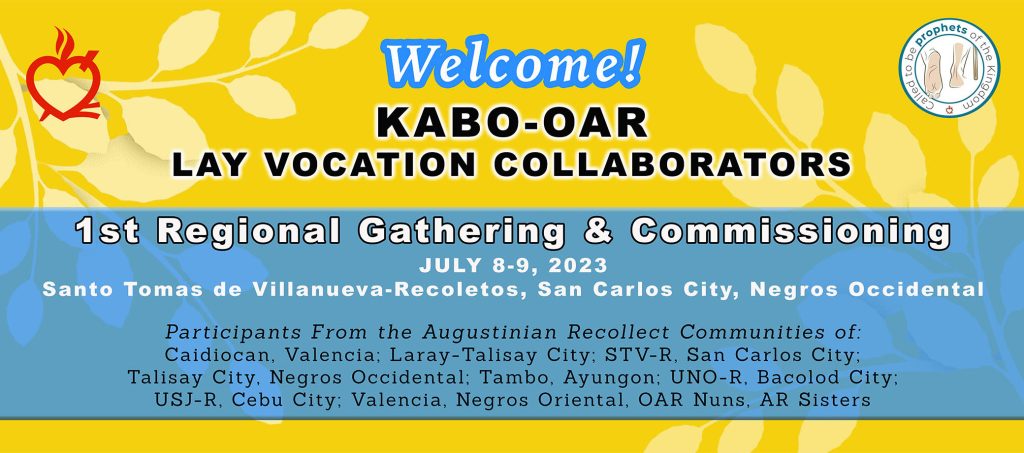 Photos: Fray Joel G. Dequilla, OAR