Vocation Promoters Gather in Cebu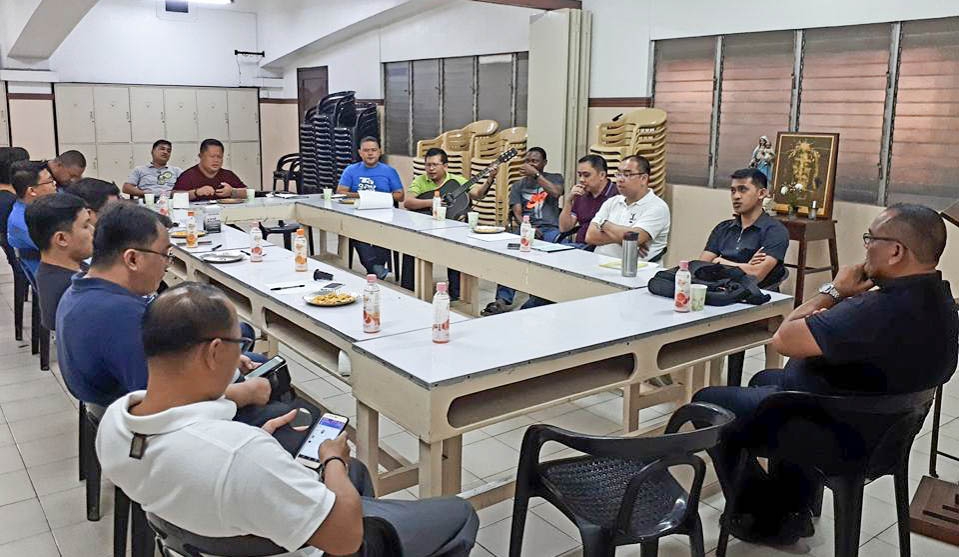 CEBU CITY – The harvest remains great and the Church has all the more in need of workers for the Lord's vineyard. As a response to this call, the newly appointed National Vocation Director of St. Ezekiel Moreno Province of the Order of Augustinian Recollects, Rev. Fr. Gideon Antolin Lagrimas, OAR initiated a one-day seminar-workshop of all the local vocation promoters of the Province. He invited Rev. Fr. Alfredo Maglangit, Sch.P, National Executive Secretary for Religious Men of the Directors of Vocations in the Philippines of the Catholic Bishops Conference of the Philippines as the resource speaker who presented inputs concerning the current trends in ministering and promoting vocation for religious and priestly life and its pastoral care.
During the morning session, Fr. Maglangit gave various programs, materials and means for promoting vocation. One of the means that he greatly emphasized was the possibility of promoting vocation through social media. Inputs regarding the processes and qualifications for accepting aspirants to the seminary were also given emphasizing on the applicant's family visit by the vocation director as necessary and helpful.
In the afternoon session, the speaker talked about the vocational culture. He said that it is a culture that precedes the vocation promotion where the atmosphere of being missionary, welcoming and generous should be lived out by the members of the community in order to assist people discover their Christian vocation. Likewise, the speaker also enumerated the many factors that affect the vocation promotion. A few of them were when vocation promotion is taken by a few without the involvement of the whole congregation, having no projects for vocation promotion and when the young do not find anymore somebody that inspire or accompany them.
A workshop followed where the whole group was divided into four small clusters. The task of creating a program of activities for one-day search-in program, three day weekend search-in programs, ten month discernment program and one day vocation jamboree was assigned to each smaller group. The presentation of programs of activities with comments and suggestions of the speaker completed the workshop.
The one day seminar was concluded with the election of regional vocation promoters where Fr. Roland Cepe, OAR was elected for the Luzon region, Fr. Dexter Palagtiosa, OAR for Visayas and Fr. John Paul Tanquis, OAR for the province of Palawan.
The meeting was held at Our Lady of Mount Carmel Parish – Recoletos, Cebu City and attended by 13 vocation promoters and 2 Coristas. The National Vocation Promotion is under the Secretariat of Formation and Vocation Ministry with Fr. Ian Anthony Espartero, OAR as its head.