"Zoomustahan Na": Virtual group sessions to help build resilience among Thomasians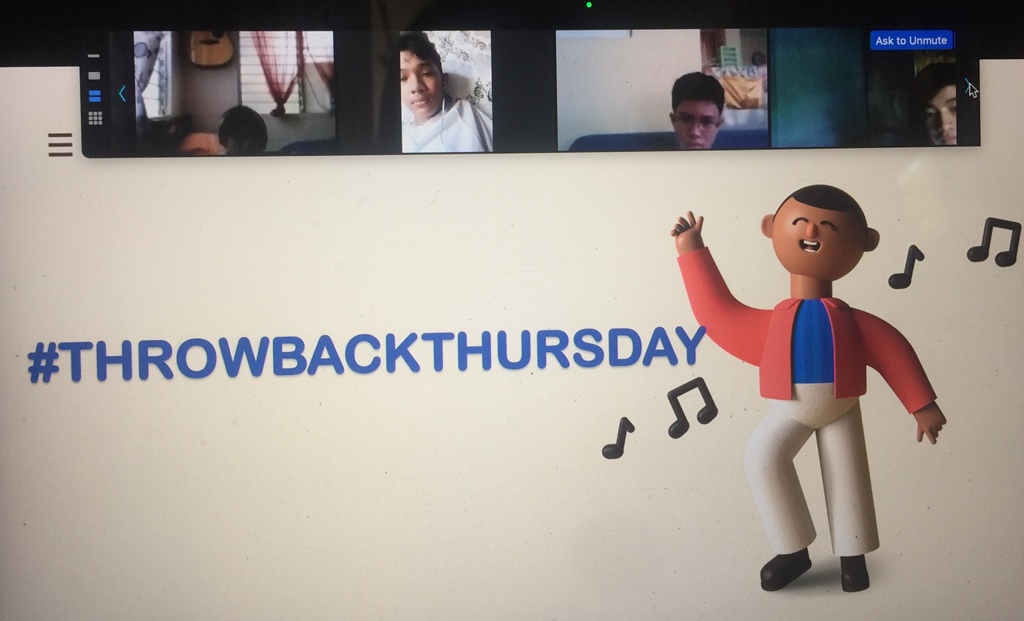 San Carlos City, NEGROS OCCIDENTAL—Colegio de Sto. Tomas-Recoletos Student Development and Placement Center officially began conducting the Student Help and Resiliency Program (SHARP) through Zoomustahan Na last October 26, 2020.
Zoomustahan Na is a virtual venue where students meet up and check on each other's well-being with the CST-R SDPC as facilitator. SHARP is a newly adapted remote education and formation program under iSupport SDPC Assist that focuses on group counseling to build resilience among students who are now coping with distance learning at a time of a pandemic.
Thomasians in Grades 7 and 8 participated in the online activity that is conducted per section. Grades 9 and 10 are scheduled in November.
Gratefulness Activity was the session highlight. Participants identify the person, place and thing that they were thankful for. This promoted appreciation of blessings despite the crisis that everyone is going through. A Virtual Show-And-Tell reinforced the trait of appreciation and gratefulness among Zoomustahan Na participants.
In order to unlock the students' varied emotions as offshoot of community quarantine and isolation, they gave their "What's your one word for this pandemic?" One participant said that this pandemic is just "horrible." Emphasizing the need for students' mental and emotional health, Zoomustahan Na sessions ended with participants giving meaning to hashtags: #difficulties, #challenges, #hopesandwishes, and #throwbackThursday. Most participants hoped for the pandemic to end soon.
In principle, SHARP replaces the in-classroom Revitalized Homeroom Guidance Program (RHGP), which was a group counseling method for helping Thomasians cope with challenges and changes that come with teenage life.
(photos by Ma. Nita V. Bolo)