17 Lay Collaborators undergo CSFIP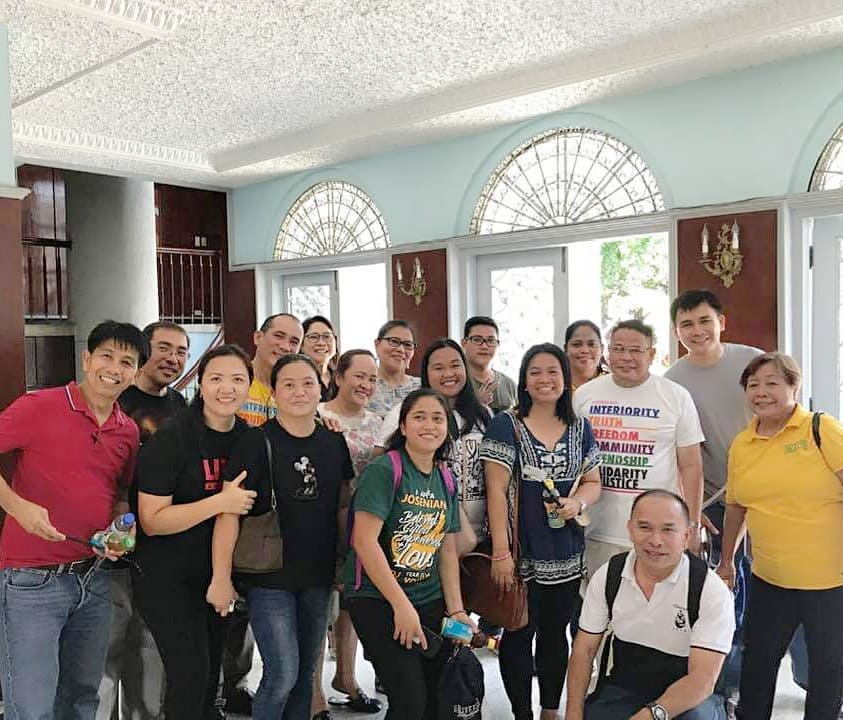 Mira Nila Homes, QUEZON CITY–Seventeen lay members of OAR schools in the Philippines took the Comprehensive Spiritual Formation and Immersion Program for OAR Schools at the Recoletos Formation Center at Mira-nila Homes, Quezon City, from May 14 to 24, 2019.
The 10-day formation program is a response to Decision #32 of the Life and Mission Project of the Province of St. Ezekiel Moreno which states that, "design and implement a comprehensive spiritual formation and immersion program for all religious and lay administrators , teachers and office staff of all our educational institutions (cf. LAMP, OAR p12).
Fray Lauro Larlar, OAR, Prior of the Recoletos Formation Center talked on "Augustinian Values and Pedagogy" last May 14 -17, 2019. Fray Hubert Decena, OAR, an Augustinian Recollect Biblical scholar, gave a talk on the "Word of God in Lectio Divina" in the morning of May 18 and the "Lives of the Augustinian Saints" on May 22 and 23. Fray Emilio Quilatan, OAR, Church Historian, discussed the "Augustinian Recollect Charism: Journey through History (Augustinian Movement)" on May 20, 21 and 24, 2019.
In the afternoon of May 18, the participants were accompanied by Fray Feliciano Campomanes, OAR and they visited Fray Dionisio Selma, OAR, the Prior Provincial, at the Provincial House in Quezon City and the community of St. Ezekiel Moreno Novitiate-Recoletos in Antipolo City, Rizal.
The 17 participants to the formation program are:
Merlyn Cuenca (San Pedro Academy –Recoletos, Caidiocan , Valencia, Neg. Or.)
Ma. Nita Bolo (Colegio de Santo Thomas –Recoletos, San Carlos City, Neg. Occ.);
Anna Mae Gajete (Colegio de San Nicolas de Tolentino, Talisay City, Neg. Occ.);
Corazon Cosico (San Sebastian College-Recoletos, Canlubang)
Ninfa Taupo, Ma. Soledad Tubay, Ana Manzano, and Melissa Puti (San Sebastian College –Recoletos de Cavite)
Joydeleen Revilla and Pae Rotsen Sabayton (University of San Jose –Recoletos, Cebu)
Gilbert Plarisan (University of San Jose-Recoletos, Balamban)
Elmer Haro, Carmenda Leonoras, Annabee Claur, Lino Sumbillo, Harry Magluyan and Carlos Eduardo Legaspi, Jr. (University of Negros Occidental –Recoletos, Bacolod City).
Photos courtesy of Dr. A. Magbanua, Ms. Sabayton, Ms. Bolo and Fray Fel, OAR