Commission on Communications and Publications-Recoletos
The commission is tasked to:
1) Strengthen the communication apostolate of the Province through:
a. Collaboration with the General Commission on Communications and Publication;
b. Collaboration with the communication departments of the different apostolates of the Province;
c. Preparation of an integral and progressive program which shall include operational and succession plans and assure compliance with
legal and other requirements;
d. Safeguarding the institutional image of the Province and the Order.
2) Continue collaborating with the Order in translating into English the most important publications (cf. LAMP OAR, A.25b)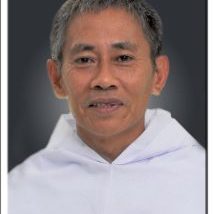 Fray Francisco Antonio, OAR
Chairman, Commission on Communications and Publications-Recoletos
Communications / OAR History / Provincial Curia