Section for Educational Apostolate
Recoletos Educational Apostolate in the Philippines
This section aims to promote the intellectual and religious formation of the students in our schools, according to the doctrine of the Church, in the spirit of the Augustinian Recollection, and in view of their Christian professional life. The secretariat attends to:
a) the true Catholic Christian orientation of the students, in the spirit of the Augustinian Recollection;
b) the sound management of our educational centers to guarantee their proper academic functions.
The supervisory leadership of our educational apostolate and the actual administration of our school system are entrusted by the province to the REAP.
The REAP shall be the promoter of Recoletos schools, thus becoming Catholic communities of excellence, coordinating all efforts to offer a brand of education which is characterized as Quality Catholic Christian Education imbued with Augustinian Recollect values. It shall ensure the total development of the human person, the promotion of Filipino culture and the global welfare of the society aiming and forming God-fearing, community oriented and socially responsive leaders in a climate of love and learning (Caritas et Scientia).
The REAP may reformulate its vision, revise the manuals and by-laws, with the approval of the Prior Provincial and his council. It shall promote the development of religious personnel to be assigned to the schools, organize and engage in activities that can help attain its vision and mission.
The Province of St. Ezekiel Moreno administers two (2) universities, two (2) colleges, and four (4) basic education schools.
a) Universities:
1. UNIVERSITY OF SAN JOSE-RECOLETOS
Magallanes cor. P. Lopez St. 6000 Cebu City
Tels.: (032) 253-7900 (School);
(032) 253-6762 (Convent)
Fax: (032) 254-1720 (School);
(032) 412-3288 (Convent)
E-mail: pres@usjr.edu.ph
Website: www.usjr.edu.ph
UNIVERSITY OF SAN JOSE-RECOLETOS
Basak, Pardo, Cebu City
Tel. (032) 417-95-00 Fax: (032) 272-19-90
Website: www.usjr.edu.ph
UNIVERSITY OF SAN JOSE-RECOLETOS
Arpili, Balamban, Cebu
Tel. (032) 512-60-50
Website: www.usjr.edu.ph
2. UNIVERSITY OF NEGROS OCCIDENTAL-RECOLETOS
P.O. Box 214, Lizares Avenue, Bacolod City
6100 Negros Occidental
Tels.:(034) 433-2450 (School); (034) 433-3995 (Convent) Fax: (034)
433-1707
E-mail: uno-r@uno-r.edu.ph
Website: www.uno-r.edu.ph
b) Colleges:
1. SAN SEBASTIAN COLLEGE-RECOLETOS
Claro M. Recto Avenue, Quiapo, 1000 Manila
Tel.: (02) 734-8931 (School)
Fax: (02) 734-8918
Telefax: (02) 734-8919 (Convent)
E-mail: sscrmnl@sscrmnl.edu.ph
Website: www.sscrmnl.edu.ph
SAN SEBASTIAN COLLEGE-RECOLETOS
Reliance Ave., Carmeltown
Canlubang, Calamba City, 4028 Laguna
Telefax: (049)549-0901; (049) 549-0902
SAN SEBASTIAN COLLEGE- RECOLETOS
Institute of Law, Surigao Extension
IBP Building, P. Reyes Street, Brg. Taft,
Surigao City
Telefax : (086) 826-6015
2. SAN SEBASTIAN COLLEGE-RECOLETOS
Manila Blvd., Brgy. Sta. Cruz P.O. Box 13,
4100 Cavite City
Tels.: (046) 431-0861; (046) 431-7011 to 14
Fax: (046) 431-1461
E-mail: admin@sscr.edu
Website: www.sscr.edu
SAN SEBASTIAN COLLEGE-RECOLETOS
(CAÑACAO CAMPUS)
Bo. Rosario, San Roque
4100 Cavite City
Tel. Nos: (046) 504-1810 to 1812; (046) 431-8087 (BED Principal's Office)
c) Basic Education Schools
1. COLEGIO SAN NICOLAS DE TOLENTINO- RECOLETOS
Simplicio Lizares St., Talisay City
6115 Negros Occidental
Tel.: (034) 712-6700 Fax: (034) 495-52779
E-mail: csntrecoletos@yahoo.com
2. SAN PEDRO ACADEMY
Poblacion, Valencia, 6215 Negros Oriental
Telefax: (035) 423-4004
E-Mail: sanpedroacademy2015@gmail.com
3. SAN PEDRO ACADEMY-RECOLETOS
Caidiocan, Valencia, 6215 Negros Oriental
4. COLEGIO DE SANTO TOMAS-RECOLETOS
Azcona St., San Carlos City
6127 Negros Occidental
Tels.: (034) 312-5220 ; (034) 312-5242
Fax: (034) 729-9169
E-mail: cstrdesancarlos@yahoo.com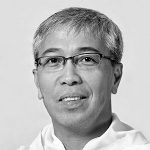 Fray William Emilito C. Villaflor, OAR
Head, Section for Educational Apostolate
REAP President