Day of the Order at CARES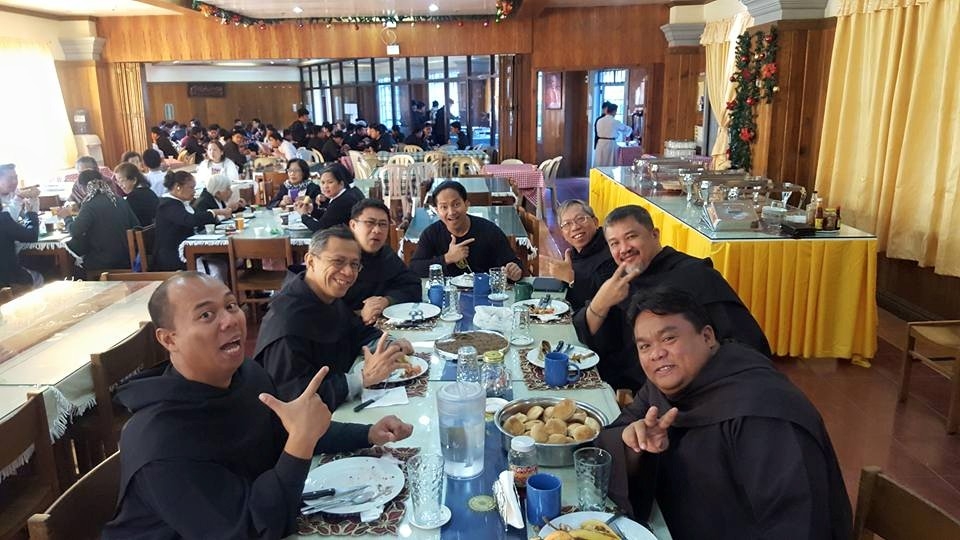 BAGUIO CITY – December 5 is the Day of the Order of Augustinian Recollects. It was on that date, 427 years ago (1588) that the Recollection came into existence in the Province of Castile, Spain and thereat spread to twenty countries.
To specially commemorate this historical moment, Casiciaco Recoletos Seminary (CARES) had the 6:15 AM Mass officiated by the Prior of the House, Fray Bernard C. Amparado, OAR and with him to concelebrate were the members of the community. Within the Eucharistic celebration, after the homily, the seven religious had their renewal of vows and followed by the Secular Augustinian Recollects' renewal of promises.
A simple breakfast was shared by the community together with the SAR members and the mass-goers right after the Mass.
By 3:00 PM, the Music department of the University of Baguio, through Sir Miguel Villacrucis, had their end of the semester recital held at the newly renovated little theater of the seminary. Performances of UB guitars, UB rondalla, Cordilleran Gangsa and Bamboo class, aweed the CARES community and also the family and visitors invited by, more or less, fifty performers themselves.
After dinner, the awarding of certificates and prizes of the concluded annual Sportsfest of the seminary ensued. The night became a bonding moment of the formators and seminarians, not only to celebrate the Day of the Recollection but also as a treat for the fruitful hosting of the 11th Recollect Augustinian Youth Summit.*